ALL NEWS
Oleg Bratash: "You gain experience through playing in such matches"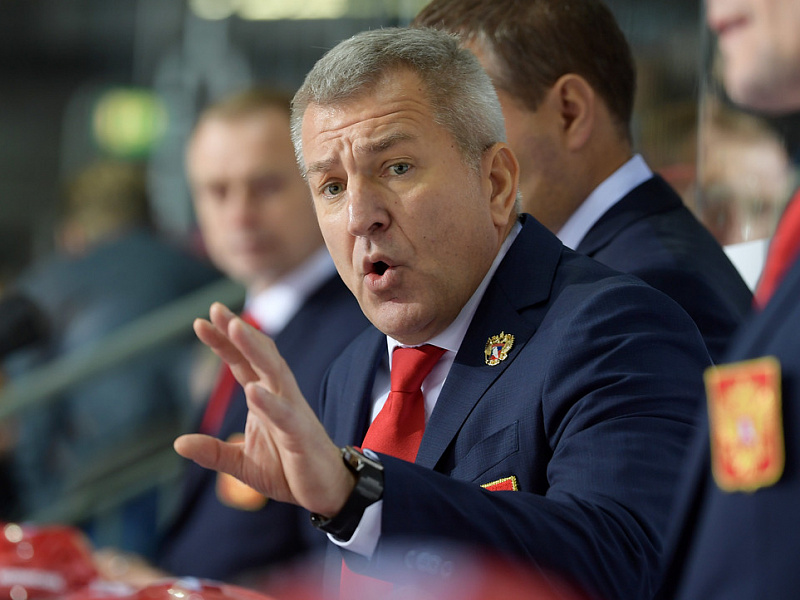 Following the victory against the home team at the 2018 Germany Cup, Oleg Bratash, Andrei Chibisov, Artyom Zemchyonok and Nikolai Demidov spoke with the media.

Russian Olympic team head coach Oleg Bratash:

- Through playing in such matches, players gain the required experience of competing at this level. This is why the Russian Olympic team was created. It's important for the guys to play against other national teams in international games. Yes, there were individual mistakes today, but the main thing was their desire and commitment. Everyone tried their best and managed to achieve the victory. The KHL re-starts on Monday? It's a problem for the players, and not for the coaches, they need rest.

Russian Olympic team forward Andrei Chibisov:

- It's great that our emotions allowed us to finish the match in our favour. It was a difficult match, but all of us played with great desire. My goal? We had a counterattack, I had an opportunity to shoot, and I hit the target. I would like to thank our supporters, it felt as if we were playing at home!

Russian Olympic team defenseman Artyom Zemchyonok:

- It was like the 2018 Olympic Games final; an emotional match, a late comeback, and a dramatic goal in overtime to win it. I am really happy for the team and the guys. After a good first period, penalties let us down in the second, but we showed our character to claw the game back. In overtime, we watched our defence, and then skated on the counterattack when the opportunity came our way. The match was full of emotions!

Russian Olympic team defenseman Nikolai Demidov:

- We did everything in order to win this difficult match. Now, we have to win the remaining two games. The moment when I scored? My teammates picked me out with an accurate pass at the right time. I made a move to get away from my opponent and it worked out well. International matches are always different than games at club level, there's a fantastic atmosphere within our team.