ALL NEWS
The RIHF wish you a Happy New Year!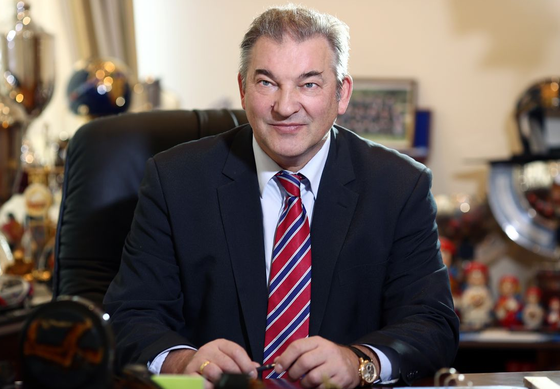 Dear friends,
I wish you a Happy New Year! 2016 was a really interesting year for you. Earning medals, all of our teams achieved excellent results at international tournaments. At the World Cup, we reached the semi-final stage for the first time in ten years. All teams stick to the same system, this allows players to be ready for the high expectations that lay before them. Experienced RIHF specialists are able to gather detailed information covering all of our players, they open the national team doors to new faces. 2017 promises to be a fascinating year for us. We all believe that our junior national team can be successful, and after that competition, our under 18 women's national team will take part in their World Championship. In May, the same tournaments will be held for the main women's side and the under 17 team. Later on in May, the senior team will fight for victory at the main World Championship. I wish you all health, happiness and success in the new year! The Russian Ice Hockey Federation will do everything in order for ice hockey to make you happy!
Russian Ice Hockey Federation president
Vladislav Tretyak
Dear Russian ice hockey fans!
Happy New Year for 2017! 2016 was a positive year for the development of our ice hockey. In the 70th anniversary year, we increased ice hockey's popularity and children's ice hockey development. Lots of rinks are being opened around the country in order to allow more people to play the game. Looking forward, a great year us awaiting us. Right now, we are all watching the World Junior Championship and are continuing to believe in our players. In the new year, the main event will be the World Championship in Germany, where the national team will continue their 2018 Olympic Games preparation. I wish all of you and your families health and happiness! Together, we can win!
Russian Ice Hockey Federation board chairman
Arkady Rotenberg