ALL NEWS
Russia W18 reaction after playing Canada at the World Championship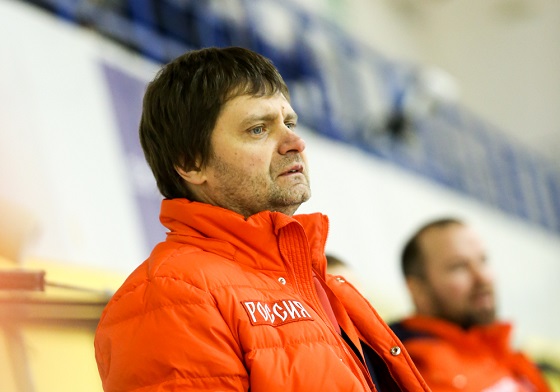 Russia W18 head coach Evgeny Bobariko:
- Yesterday, we analysed Canada's strengths and weaknesses. The girls stuck to the game plan. There was good movement, and more importantly, everyone fought for each other. However, we lost our crease to the Canadians, they scored four goals on us. Despite the defeat though, I have good impressions from this match. When the score was 3:2 in Canada's favour, we missed a great chance to equalise. Directly after that, Canada scored their fourth.
- Valeria Merkusheva was named the best player.
- She is a high level goaltender, she showed her talent today.
- Next up is Sweden.
- We haven't got a match tomorrow, we will hold a recover training session and look over our mistakes in this game.
Russia W18 goalkeeper Valeria Merkusheva:
- The Canadians shot a lot at my goal, but I was ready. We made a few mistakes, however we will draw conclusions.
- Why did you concede two goals in the first period?
- Canada played well in our zone, especially on the crease. We need to play better in defence.
- You have already played against Canada and the USA.
- The USA are more tactical, while Canada simply dump the puck in and crash the net. They have a really fast team too.
- After the match, what did the coach say?
- That this defeat is not a tragedy. Of course, it's bad that we lost, but this match is another step in the right direction.
Russian Ice Hockey Federation