ALL NEWS
A meeting between RIHF representatives and the Minister of Sport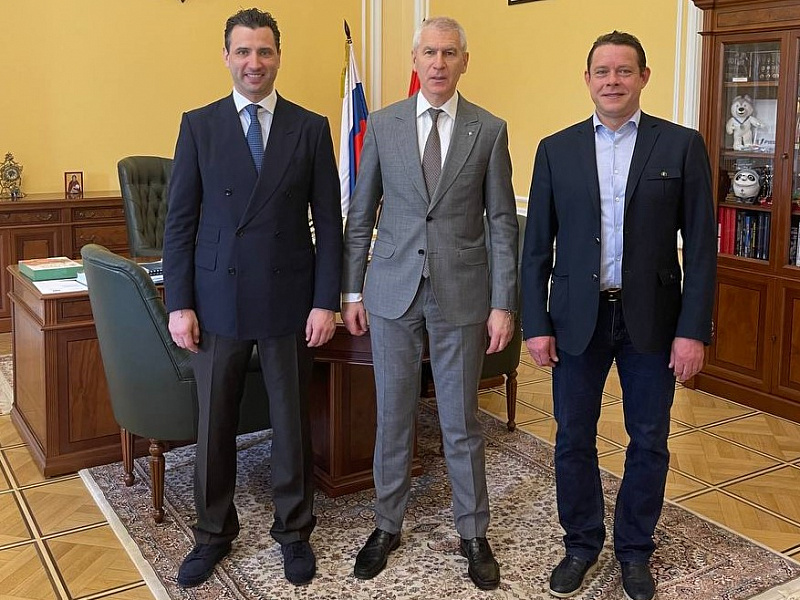 In Moscow, the Russian Minister of Sport Oleg Matytsin held a meeting with the first vice-president of the Russian Ice Hockey Federation (RIHF) Roman Rotenberg and the the special RIHF representative for international affairs and member of the IIHF Council Pavel Bure.

The participants of the meeting discussed the results of the 2021/2022 campaign, future plans and issues concerning the development of ice hockey in Russia.

The 2021/2022 season marked the 75th anniversary of Russian ice hockey. Numerous events at youth, amateur, professional, student and veteran level were staged.

Furthermore, the topics of discussion included the development of youth ice hockey, ways to encourage children to engage in ice hockey and increase its accessibility and the effective combination of education and sport for children.

The matter of increasing the amount of competitions held in Russia was also raised.