ALL NEWS
The readiness of medical teams was tested during the Black Sea Cup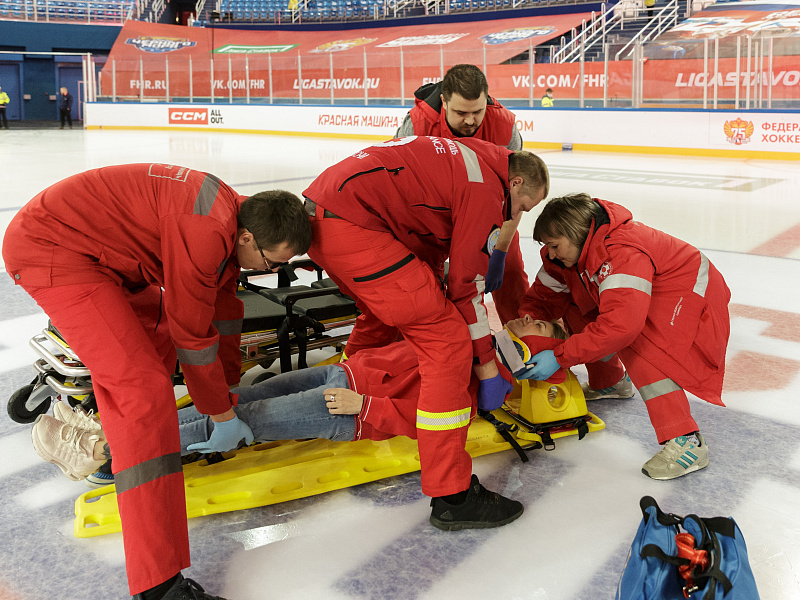 During the 2022 Black Sea Cup in Sochi, head of the Russian Ice Hockey Federation's medical department Ekaterina Varfolomeeva conducted a training evacuation of an injured player from the ice rink on a stretcher.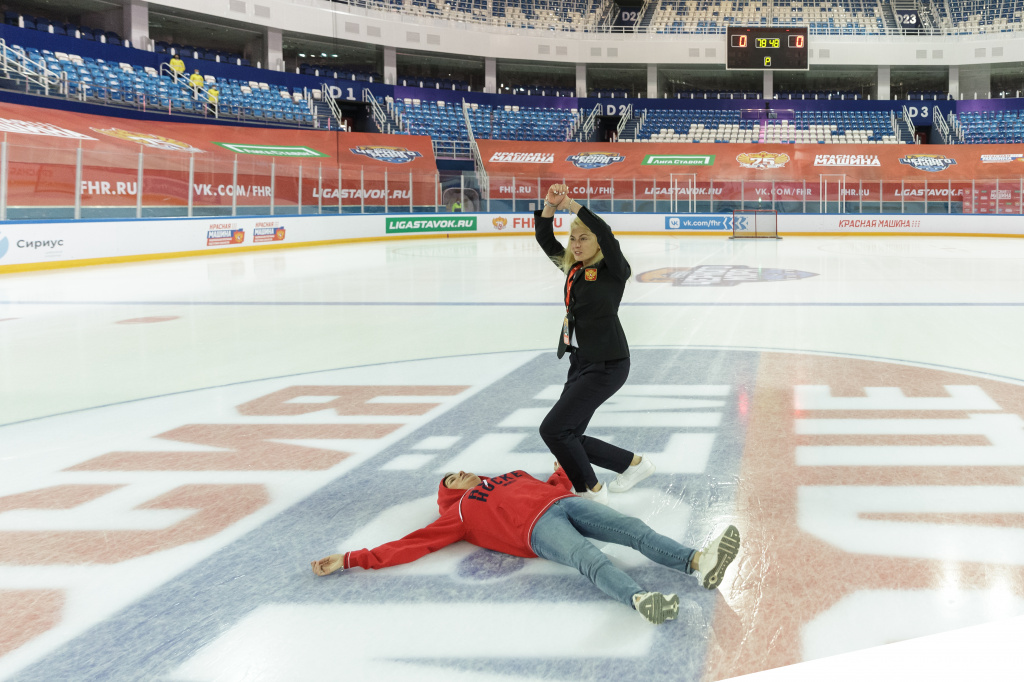 An ambulance brigade from the Sochi Emergency Medical Station of the Ministry of Health of the Krasnodar Krai participated in the training evacuation.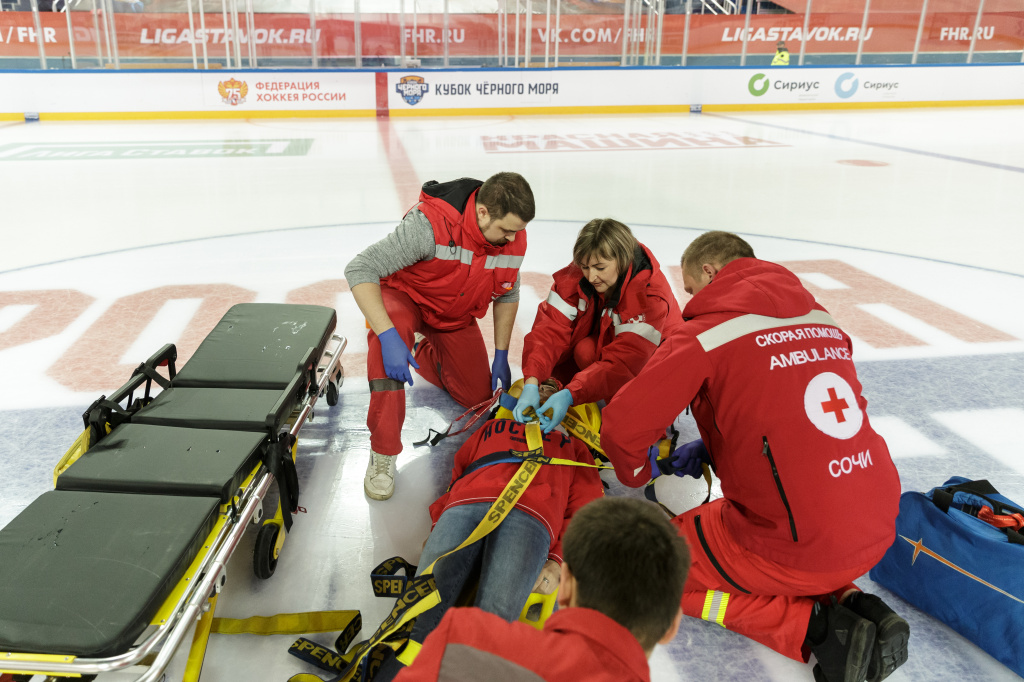 Such events are an integral part of the preparation for an ice hockey match, their goal is to develop the skills and to improve the coherence of the medical team.