ALL NEWS
Red Machine National Development Program and the SKA-Yunost school in Yektaerinburg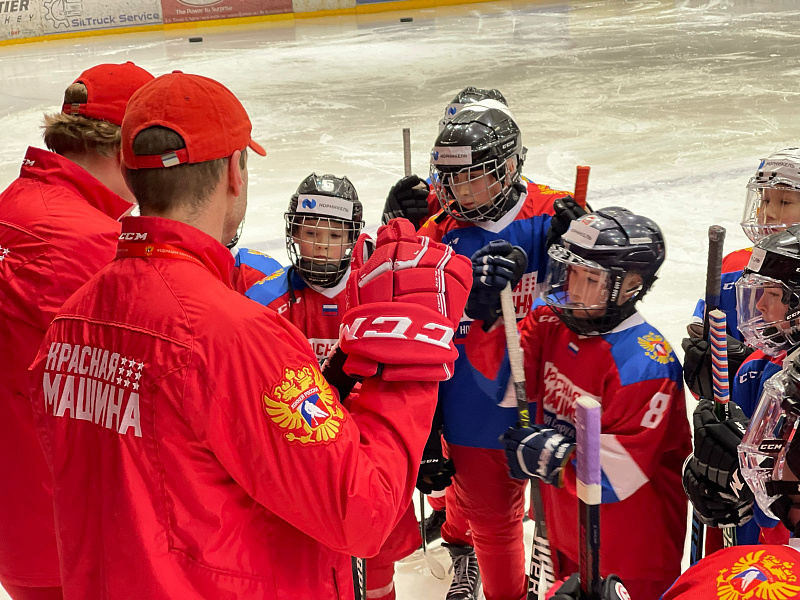 The Russian Ice Hockey Federation (RIHF) is continuing to cooperate with Yekaterinburg's SKA-Yunost ice hockey school, which is using the developments of the Red Machine National Development Program.
The SKA-Yunost operates at the Datsyuk Arena in Yekaterinburg. As a part of the cooperation agreement, RIHF specialists began working with the school in April 2021, subsequently organising a number of seminars. The Red Machine National Development Program was presented, while participants shared their coaching experiences and analysed how the program can help drive the school forward.
SKA-Yunost's principles are similar to those of the Red Machine National Development Program. With this in mind, RIHF specialists were particularly interested in information concerning:
- The quantitative and qualitative characteristics of the training process of various age groups;
- The features of the methodology of sporting training at school;
- The conditions and principles of work of the coaching staff.
RIHF specialists made the trip to Yekaterinburg, where they participated in the implementation of several training programs together with coaches of the Yunost and SKA-Yunost schools.