ALL NEWS
Friendly match. Russia W - KRS Vanke Rays - 1:0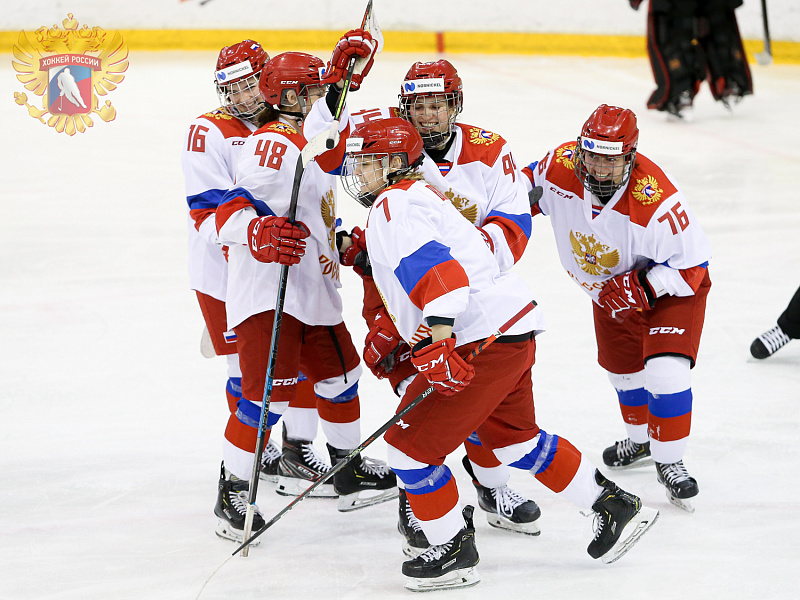 In Stupino, the senior Russian national team managed to defeat KRS Vanke Rays in the first of two friendly matches, emerging victorious by a score of 1:0.

Polina Bolgareva scored the only goal of proceedings in the early stages of the first period, while goalkeepers Valeria Merkusheva and Maria Sorokina - both received ice time - didn't concede a single marker.

The next game will be held in the same city at 18:00 Moscow time tomorrow.

Russia W goalkeeper Valeria Merkusheva:

- It was a tough match for us. Unfortunately, as a result of our equipment arriving late, we couldn't warm up on the ice before the game started. Nevertheless, despite that fact, we still managed to perform well and give everything we had.

Both teams had a lot of opportunities to score. Was it difficult playing for the national team again after such a long break? Yes, in truth it was, especially given the strength of the opponents. It's good that we have more upcoming games ahead of the World Championship, a competition we all hope will take place.

Match protocol:

Russia W - KRS Vanke Rays - 1:0 (0:0, 0:0, 1:0)

Goals:

1:0 Bolgareva (Nikolaeva, Markova), 43.47

05.02.2021.