ALL NEWS
2020 Channel One Cup. Russia - Finland. Line-up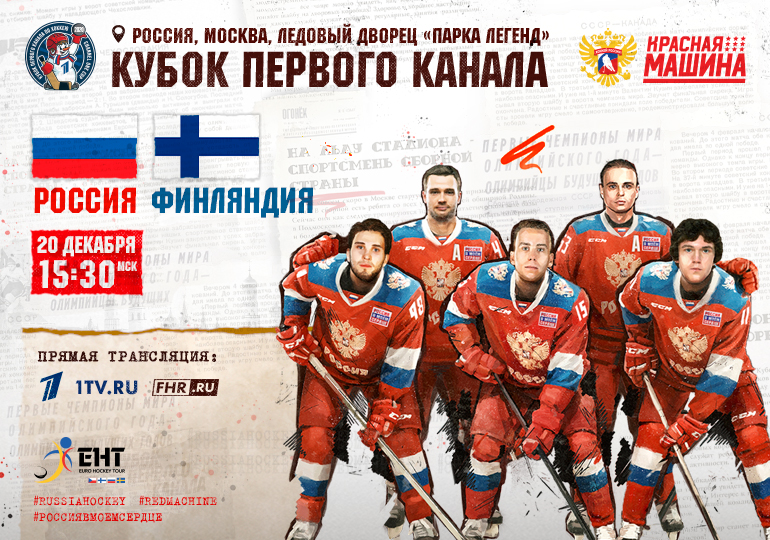 The Russian Ice Hockey Federation can now reveal the line-up to compete against Finland in the concluding match of the 2020 Channel One Cup in Moscow.
Samonov (Fedotov);
First line: Rafikov, A. Marchenko, K. Marchenko, Shipachyov, Chibisov;
Second line: Samorukov, Lyamkin, Kuzmenko, Morozov, Korshkov;
Third line: Galenyuk, Yakovlev, Soshnikov, Zernov, Tolchinsky;
Fourth line: Antipin, Mamin, Karnaukhov, Voronkov - Kadeikin.
The game will begin at 15:30 local time at the Legends Park. Channel One will provide a live television broadcast in Russia, whereas you can follow text updates on our
official Twitter account
worldwide.