ALL NEWS
"Play True" quiz at the Channel One Cup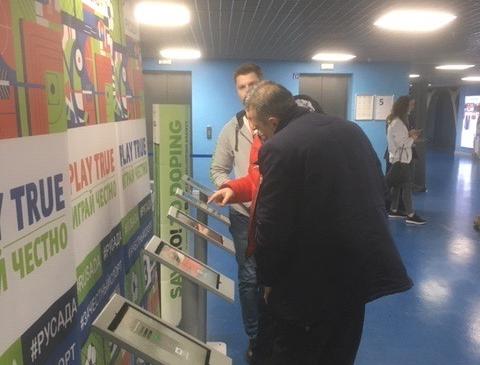 In Moscow and Saint Petersburg, between 12-15 December, matches of the 2019 Channel One Cup - the second stage of the Euro Hockey Tour - were held.

The Russian Ice Hockey Federation, together with RUSADA, organised a "Play True" quiz at the Moscow games.

More than 500 fans, including young Moscow teams, participated in the quiz concerning anti-doping rules and ways to lead a healthy lifestyle.