ALL NEWS
Reaction after winning the Six Nations in Sochi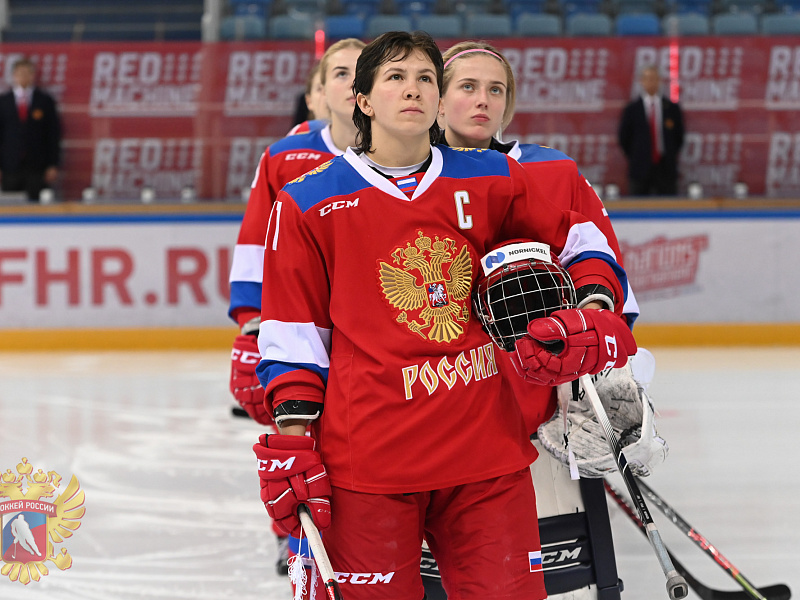 Following the triumph at the Six Nations in Sochi, Denis Afinogenov, Liana Ganeeva and Valeria Merkusheva shared their emotions.

Head coach Denis Afinogenov:

- We had a positive mindset for the match against the Czech Republic. There was good movement. Everyone on the special teams units did their job successfully. Yes, the penalty at the end of the game made matters more difficult, but I am still satisfied with our performance. This competition showed that we had talented players who can play for the senior national team.

Defender Liana Ganeeva:

- We won the tournament, so we only have positive emotions. The Czechs were our main opponent. We gave it all during the game, and all of us battled hard in the full match. We won because we stuck to the game plan. Courage and determination is key when you have plenty of matches in a short space of time.

Goalkeeper Valeria Merkusheva:

- Both teams had a lot of chances, and we knew that the Czech Republic are a very strong team, they were our main opponent at the previous competition. We really wanted to gain revenge for the defeat in Dmitrov. However, despite the triumph, we still do have aspects of our game which we need to improve. I am happy that we managed to finish in first place.