ALL NEWS
Valery Bragin and Alexander Khovanov speak about the first match of the Super Series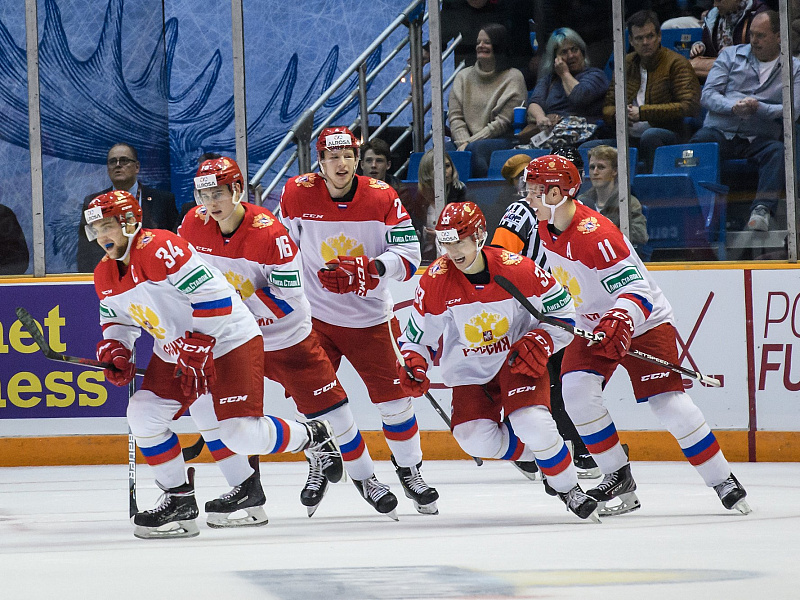 After the 4:3 victory against Team QMJHL in the first match of the 2019 CIBC Canada Russia Series, under 20 Russian national team head coach Valery Bragin and forward Alexander Khovanov shared their emotions.

Russia U20 head coach Valery Bragin:

- I am satisfied with the result. A lot of the guys are in Canada for the first time, and they are getting used to the quicker ice hockey. Yes, we made mistakes, but we will try to get rid of them. We made tactical errors for the cheap Canadian goals. We will make less mistakes in terms of our tactics while improving at the same time. The players competing in the Canadian leagues? They scored our goals. Will we make changes? There will be squad rotation.

Russia U20 forward Alexander Khovanov:

- The last time when I represented the national team was in Sochi. I always feel great when playing for my country. I am happy that we won, the guys found it difficult after the long trip here. I have good mutual understanding with the other players who are based here. Is it a shame that I will only play two games in this series? Yes, I would like to play more matches, but these are the rules and I can't do anything about it. It's a dream for everyone to compete at the World Junior Championship in the Czech Republic. I watched that game when the national team came back from three down to win, I would love to play in a match like that and win gold. The main thing is to play our game.