ALL NEWS
2019 World W18 Championship. Canada - Russia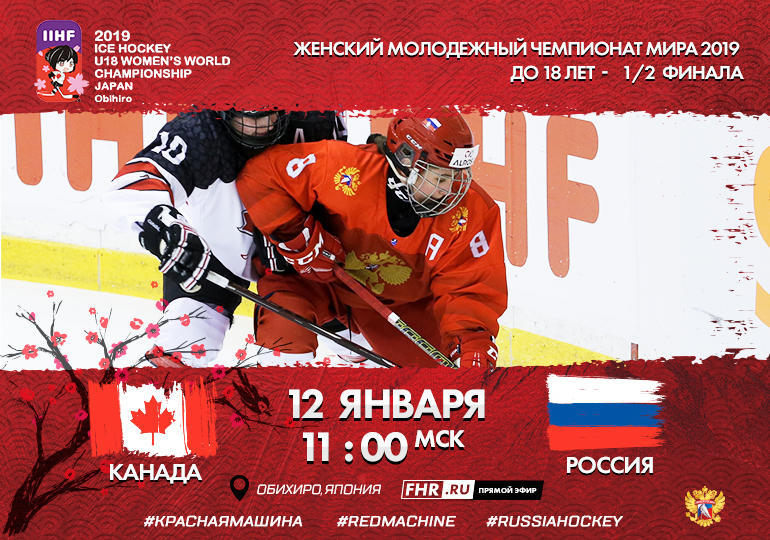 In the semi-finals of the 2019 IIHF World W18 Championship, the under 18 Russian women's national team will take on Canada.

Earlier, these two teams met in Group A, with the Canadians running out 5:1 winners. In the group stage, Canada's only defeat arrived against the Americans (2:3), while they managed to beat Sweden 2:1 alongside the win against Russia. As a result of finishing second, they qualified directly for the semi-finals.

For their part, Russia defeated Sweden 5:3 in Group A while dropping a 2:3 defeat against the USA and falling to the Canadians. In the ensuing quarter-finals, our players required penalty shots to beat Switzerland 2:1 in a thrilling, tense encounter.

Puck drop is scheduled for 11:00 Moscow time.