ALL NEWS
Third World Hockey Forum to take place in Moscow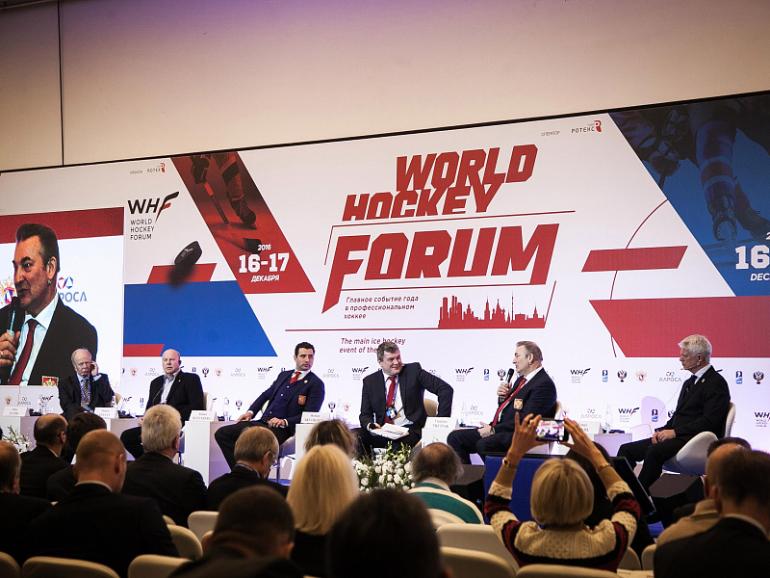 The forum participants will discuss the experiences of different countries in supporting and promoting youth hockey. In addition, they will specifically address the issue that has been repeatedly raised at the previous World Hockey Forums: how to ensure a balance between professional training and education of young hockey players. A balanced approach will enable young athletes to retain an interest in knowledge, exercise, and healthy living even upon conclusion of their careers in sports.
This year, the forum's programme will include a new panel discussion dedicated to marketing and promotion in a broad sense. What are "successful hockey brands", how to create a favourable competitive environment for them, and how to attract additional sponsorship and raise advertisement capital? The best experts will share their ideas about these issues based on the world's most successful experiences.
The forum's practical segment will include a special seminar for coaches organized by the Russian Ice Hockey Federation, while famous athletes will hold workshops for young hockey players.
Over the past two years, the World Hockey Forum has become the most important and eagerly anticipated event for the professional hockey community. For example, last year alone, the forum brought together more than 500 delegates from 21 countries while more than 200 mass media representatives covered the event.
The forum's permanent residents include some of the most eminent coaches, members of hockey federations and clubs, as well as world hockey legends, such as Vladimir Yurzinov, Igor Larionov, Alexey Morozov, Jari Kurri, Teemu Selänne, Tom Renney, Petr Briza, Franz Reindl, Thomas Wu and many others.
Each year, the participants and guests of the World Hockey Forum are greeted and welcomed to the event by Arkady Rotenberg, Chairman of the Board of the Russian Ice Hockey Federation, René Fasel, President of the International Ice Hockey Federation, Pavel Kolobkov, the Minister of sports of the Russian Federation, and Vladislav Tretyak, President of the Russian Ice Hockey Federation.
"This important forum determines the agenda for the upcoming hockey year and sets the tone for a professional conversation among sports practitioners, coaches, athletes, experts and sports executives. Only this kind of constructive approach is capable of ensuring ice hockey's harmonious and comprehensive development in the complex conditions of today's competitive environment", - says René Fasel in his address to the participants of the forthcoming forum.
For information about participation in WHF-2018 and to submit an application for registration, please
follow this link
.
Organizers:
Russian Ice Hockey Federation (RIHF) and International Ice Hockey Federation (IIHF) with support from the Ministry of sports of the Russian Federation.
Operator: Rotex LLC, a company with more than 10 years' experience in the organization of international exhibitions not only in Russia, but also in the CIS member-states and European countries.
Additional information and accreditation of mass media representatives:
Tatiana Kasevich | 8 968 502 44 33
Yevgenia Golovach | 8 968 570 52 50