ALL NEWS
Youth Olympic Games. Canada U16 - Russia U16 - 3:4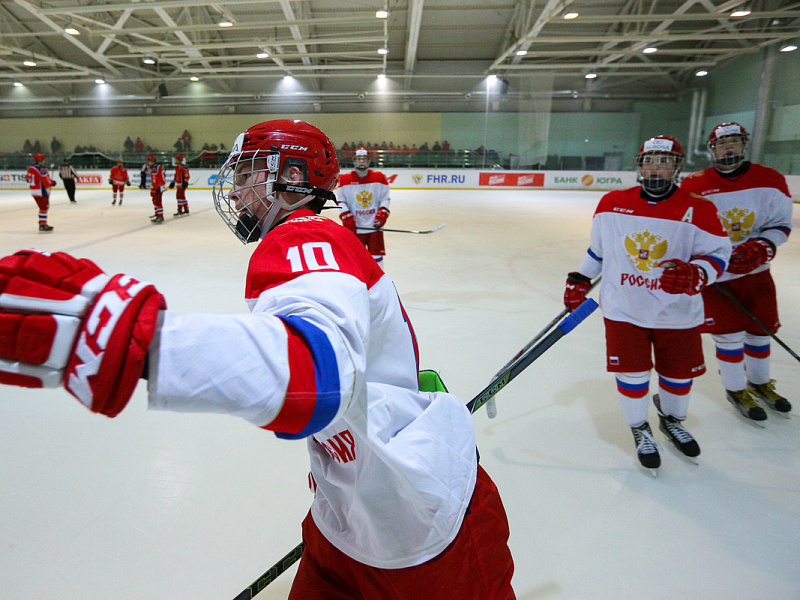 In Lillehammer, Norway, the under 16 Russian national team began their 2016 Youth Olympic Games campaign against Canada.
Russia - Canada games are always thrillers at any level of the game, and today was no different. Our players held an advantage all the way through today's encounter. Yegor Sokolov and Andrei Svechnikov gave Russia an early lead, and despite Canada replying, Vladislav Kotkov and Alexander Khavanov gave Russia an unassailable lead. Canada did get two late goals back, however that was the closest Canada would come as Russia held on to win 4:3!
U16 head coach Evgeny Filinov:
- Games with Canada are always difficult. This was the first time that we have played against a North American team. We knew that they would play agressively, but in the first period we scored good goals. We took our tempo down in the second, and penalties let us down. In the break, we asked our players to calm down and follow the game plan. We won in the end, and we will correct our mistakes for the next match.
Russian U16 forward Alexander Khovanov:
- We began well taking a 2:0 lead. After the break we relaxed, conceded, but we got it together for the third period.
The next match will take place on the 15th of February against Norway at 22:00 Moscow time.
Match protocol:
Canada U16 - Russia U16 - 3:4 (0:2, 1:0, 2:2)
Goals:
0:1 Sokolov (Svechnikov), 02.04
0:2 Svechnikov (Khovanov), 05.20
1:2 Smith (Dudas), 27.37
1:3 Kotkov (Svechnikov, Khovanov), 30.37
1:4 Khovanov, 34.39
2:4 McShane, 44.12
3:4 Burzan, 44.55
Goalkeepers: Rodrige - Miftakhov
Shots on target: 40 - 21
Faceoffs: 26 - 16
13.02.2016. Lillehammer, Norway.