TEAM RUSSIA MANAGEMENT GROUP
The Russian National Team's Management Group includes coaching staff, as well as medical and analytical services. In order to successfully prepare the Team for international tournaments there is a continuous exchange of information going on within the Management Group's divisions and services. This information includes medical and biological data, analytical and video information, assessment results of functional conditions of the players.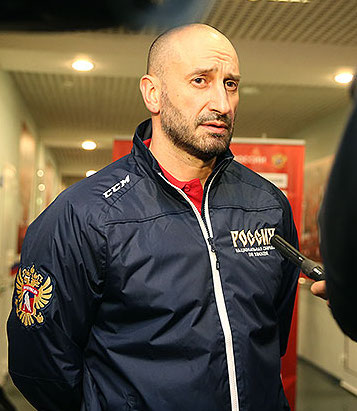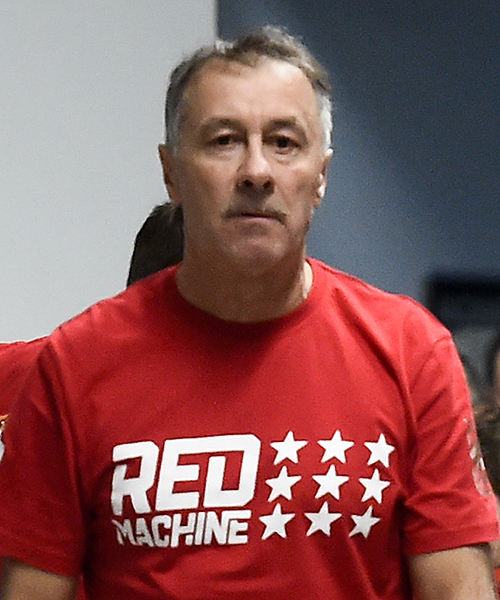 Strength & Conditioning Coach
Medical Service
The medical service regularly conducts comprehensive medical examination of candidates for the national team, the results of which are to be analyzed and reported to the coaching staff.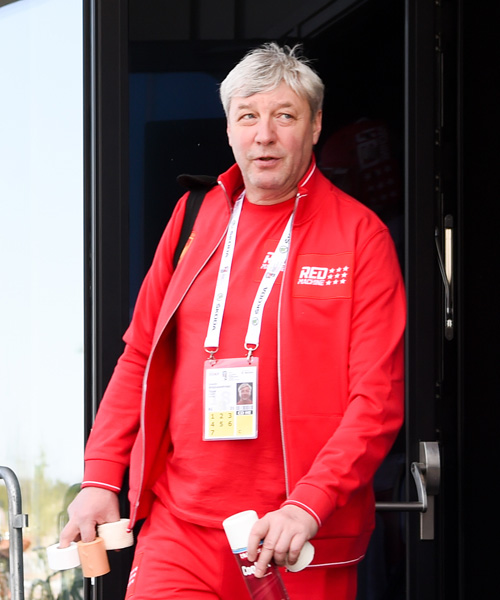 ANALYTICAL AND SELECTION SERVICE
The analytical service constantly monitors possible candidates for the national team, carries out video analysis of the national team's games and practice sessions, as well as the KHL and NHL games, performs advanced statistical analysis, and is engaged in the creation of original game analysis technologies.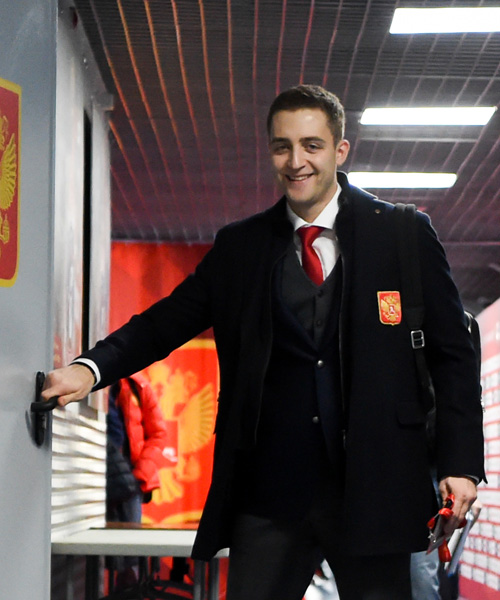 Coordinator of the analytical and selection service