U20
Game schedule
Date
Tournament
Game
13.11.2022 16:30
Russia, Saint-Petersburg
Jubileiny
Liga Stavok Future Cup
U20
15.11.2022 19:00
Russia, Saint-Petersburg
Jubileiny
Liga Stavok Future Cup
U20
16.11.2022 15:00
Russia, Saint-Petersburg
Jubileiny
Liga Stavok Future Cup
U20
About
U20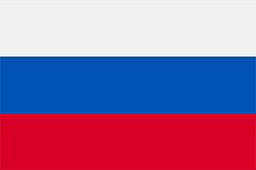 13 times world champions (1977-1980, 1983, 1984, 1986, 1989, 1992, 1999, 2002, 2003, 2011). Before World Championships were organised by the International Ice Hockey Federation (IIHF), Russia U20 won the unofficial World Championship three times between 1974 and 1976. The country's most talented young players compete for the team, a lot of them go on to play for the senior national team.
During each season, Russia U20 participate in different international tournaments, with the majority of them taking place in Europe. One of the most important competitions is the Super Series in Canada, where Russia U20 play against the best players from the QMJHL, OHL and the WHL.
Head coach - Vladimir Filatov.