Russia 25
| Goalkeepers | NAME | BIRTH DATE | HEIGHT | WEIGHT |
| --- | --- | --- | --- | --- |
| 1 | Daniil Isayev | 07.01.2000 | 184 | 77 |
| 30 | Sergei Ivanov | 03.04.2004 | 180 | 71 |
| 54 | Nikita Serebryakov | 01.11.1995 | 182 | 81 |
| 77 | Dmitriy Nikolayev | 25.01.2000 | 187 | 86 |
| Defensemen | NAME | BIRTH DATE | HEIGHT | WEIGHT |
| --- | --- | --- | --- | --- |
| 3 | Andrei Pedan | 03.07.1993 | 193 | 88 |
| 4 | Alexander Yelesin | 07.02.1996 | 183 | 85 |
| 6 | Nikita SMIRNOV | 10.09.2002 | 179 | 75 |
| 12 | Nikita Kamalov | 08.08.1995 | 183 | 80 |
| 21 | Alexander Nikishin | 02.10.2001 | 193 | 98 |
| 27 | Ivan Remezovskiy | 08.02.2005 | 184 | 73 |
| 33 | Mikhail Pashnin | 11.05.1989 | 186 | 87 |
| 47 | Vladislav Sapunov | 15.02.2004 | 181 | 72 |
| 48 | Stepan Anisimov | 22.01.2002 | 184 | 84 |
| 65 | Maxim FEDOTOV | 22.01.2002 | 183 | 80 |
| 89 | Ilya Karpukhin | 13.07.1998 | 185 | 87 |
| 93 | Daniil Misyul | 20.10.2000 | 190 | 80 |
| Forwards | NAME | BIRTH DATE | HEIGHT | WEIGHT |
| --- | --- | --- | --- | --- |
| 7 | Vasily Glotov | 04.09.1997 | 179 | 84 |
| 10 | Zakhar Bardakov | 24.02.2001 | 189 | 90 |
| 14 | Nikolay Polyakov | 27.08.2000 | 182 | 82 |
| 22 | Marat Khnusnutdinov | 17.07.2002 | 176 | 75 |
| 24 | Pavel Poryadin | 21.07.1996 | 175 | 83 |
| 25 | Yaroslav Likhachev | 02.09.2001 | 181 | 80 |
| 28 | Andrei Chivilyov | 10.02.2000 | 186 | 84 |
| 39 | Matvey Michkov | 09.12.2004 | 178 | 67 |
| 42 | Mikhail Vorobyov | 05.01.1997 | 190 | 89 |
| 52 | Gleb Petrov | 10.07.2001 | 180 | 75 |
| 61 | Marat Khayrulin | 15.07.1996 | 182 | 83 |
| 68 | Svyatoslav GREBENSHCHIKOV | 01.06.1994 | 183 | 88 |
| 73 | Dmitry Buchelnikov | 06.09.2003 | 174 | 68 |
| 77 | Maksim Dzhioshvili | 15.01.1996 | 190 | 97 |
| 85 | Alexander Yaremchyuk | 22.08.1999 | 180 | 87 |
| 87 | Ivan Zinchenko | 20.01.2002 | 187 | 83 |
| 88 | Vladislav Kara | 20.04.1998 | 184 | 81 |
| 90 | Valentin Zykov | 15.05.1995 | 185 | 102 |
Game schedule
About
Russia 25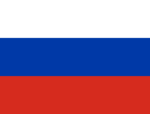 Our youth has always formed the foundation of our national team, it's our future. Across different eras of Russian ice hockey, cult players have achieved their maiden successes at this age.
The RU25 project has been created with the aim of increasing the popularity of ice hockey in our country, drawing attention to the system of Russian national teams - of which it will form the pinnacle - consisting of the junior and youth national teams.
Head coach - Roman Rotenberg.