ALL NEWS
Congratulations with 70 years of Russian ice hockey!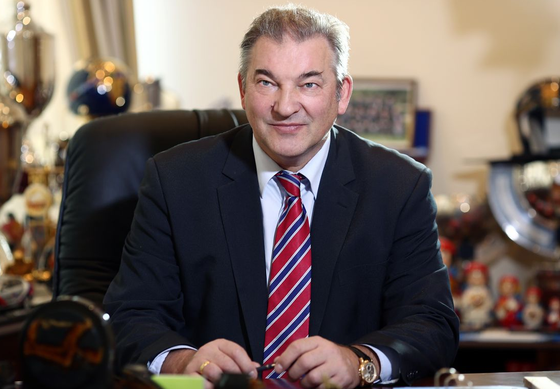 Dear friends,
I congratulate you with Russian ice hockey's 70th anniversary! Our ice hockey championship began exactly 70 years ago on the 22nd of December 1946, and it is still going. Let ice hockey give you fantastic emotions, and we, the federation, we do everything in order for our national teams to make you happy with success. We will develop the sport in order to create future triumphs.
Russian Ice Hockey Federation President
Vladislav Tretyak
Dear ice hockey lovers!
The Russian Ice Hockey Federation congratulates you with 70 years of Russian ice hockey. Exactly 70 years ago on December 22nd 1946, twelve teams started competing in our first ice hockey championship. Since then, we have won 27 World Championships and eight Olympic gold medals. It's really important that ice hockey has stayed as our national sport, it is continuing to become more popular and is attracting lots of young fans. On this wonderful day, I wish you all to keep playing ice hockey - it's keeping our country healthy!
Chairman of the Russian Ice Hockey Federation board
Arkady Rotenberg