ALL NEWS
The female under 18 Russian national team are training for the World Championship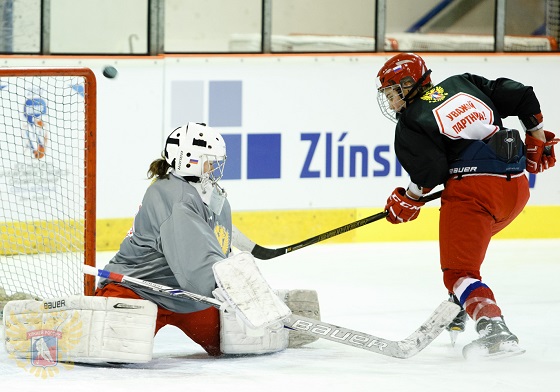 On the 7th of December, the under 18 Russian women's national team will play their opening 2017 World Championship match against the USA at the PSG-Arena. Puck drop is scheduled for 15:30 local time.
Before today's training session, the tournament's official photoshoot took place. Nina Pirogova is the team's captain, while Polina Bolgareva and Margarita Dorofeeva will wear the "A".
Russian women's U18 defender Nina Pirogova:
- I am grateful for being named captain, it's a big responsibility for me. Today, we trained for the first time in Zlin. After travelling for a long time, we needed to get a feel for the puck. All of the girls are ready for the tournament, we worked out hard at the Novogorsk camp. At tomorrow's meeting, we will analyse the USA, our opponents.
Russian Ice Hockey Federation