ALL NEWS
Evgeny Bobariko and Margarita Dorofeeva speak about the match against the USA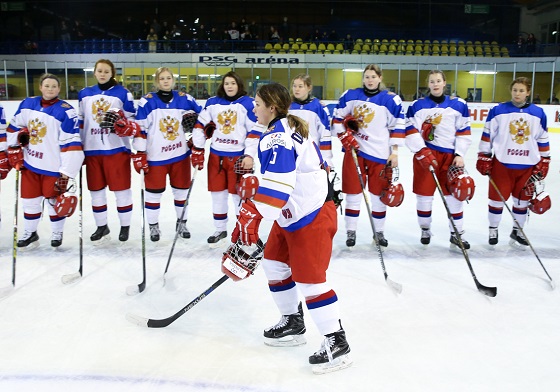 Russia W18 head coach Evgeny Bobariko:
- After starting the match well, we made two mistakes which were punished. This was the team's first match against a North American side. Nevertheless, despite the result, I liked how we played in defence and on the penalty kill. The opponents were fresher than us.
- Why did you change the goalkeeper in the third period?
- We have planned that Valeria Merkusheva will play in net tomorrow, we decided to give her a bit of ice time.
- You will play Canada next.
- We will improve with each game. Tomorrow, we will play differently.
Russia W18 forward Margarita Dorofeeva:
- For a lot of the girls, it was the first World Championship match. Unfortunately, we committed a lot of errors which allowed the opponents to win.
- The team took a lot of penalties.
- On the penalty kill, we tried to block shots and show our character.
- Did you expect the USA to play the way they did?
- Yes, we were ready, they have a strong and talented team. They are faster than us and see the game better. We fought as a team though.
- What can you say about Canada, the next opponents?
- After today's match, the coach said that we have to put our mistakes right. We have to forget what happened today and prepare for tomorrow.
Russian Ice Hockey Federation