ALL NEWS
Evgeny Bobariko and Oksana Bratischeva speak after beating Sweden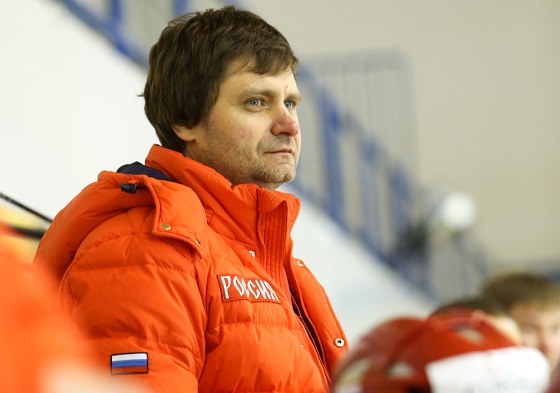 Russia W18 head coach Evgeny Bobariko:
- I have been left with positive emotions from this match. We had the advantage in the first period, creating a lot of goalscoring chances. Unfortunately, our discipline let us down in the second, eight penalty minutes were taken. The players lost a lot of strength during that time. Nevertheless, the girls got it together in the third frame and believed until the end.
- How did you equalise so quickly after conceding?
- The girls really wanted to win, they got the goal in the next shift. Before the game, we asked the defenders to join the rush, especially Nina Pirogova. Now, we have to recover physically and get ready for the next game.
Oksana Bratischeva, Russia W18 forward:
- I was nervous before I took my penalty shot, but I knew that the coach had put his trust in me. Sweden have a good team and a solid goaltender, but they aren't very fast and like to play a defensive game. We had a lot of chances, it's our fault that we couldn't take advantage of them. Also, some of our penalties made our life more difficult, they were a bit controversial. In the third period, a Swedish player crashed into Valeria Merkusheva, I had to stick up for our goaltender. After conceding a goal, we didn't give up managed to win on penalty shots. Today, luck was on our side. Now, the main thing is to rest and prepare for tomorrow. We will play to win.
Russian Ice Hockey Federation