ALL NEWS
Russia W18 are preparing for the World Junior Championship semi-final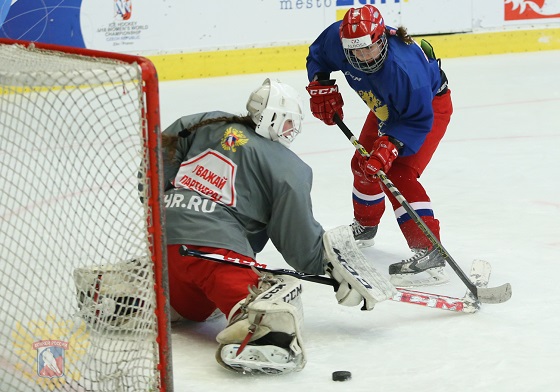 After beating the Czech Republic 2:0 in yesterday's World Junior Championship quarter-final, the under 18 Russian women's national team have been training ahead of tomorrow's semi-final with the USA. However, goalkeeper Valeria Merkusheva and the first three lines were given the day off to recover.
Milena Tretyak, Diana Farkhutdinova, Anna Savonina, Maria Kuznetsova, Olga Shirokova, Elena Mezentseva and Maria Nadezhdina were the only players to work out on the ice. Also, Oksana Bratischeva and Nina Pirogova, who both got involved in a mass braw at the end of the game with the Czechs, have been disqualified for the semi-final.
Russia W18 coach Alexander Syrtsov:
- This rest day will help the players. Those who had a lot of ice time yesterday need to recover, while other players need to keep training. The team is in a good mood, everyone is positive. We're focused on tomorrow's match against America. We know that Oksana Bratischeva and Nina Pirogova have been disqualified from the semi-final, the other girls need to be prepared for this situation.
Russian Ice Hockey Federation