ALL NEWS
Training camp for the senior Russian women's national team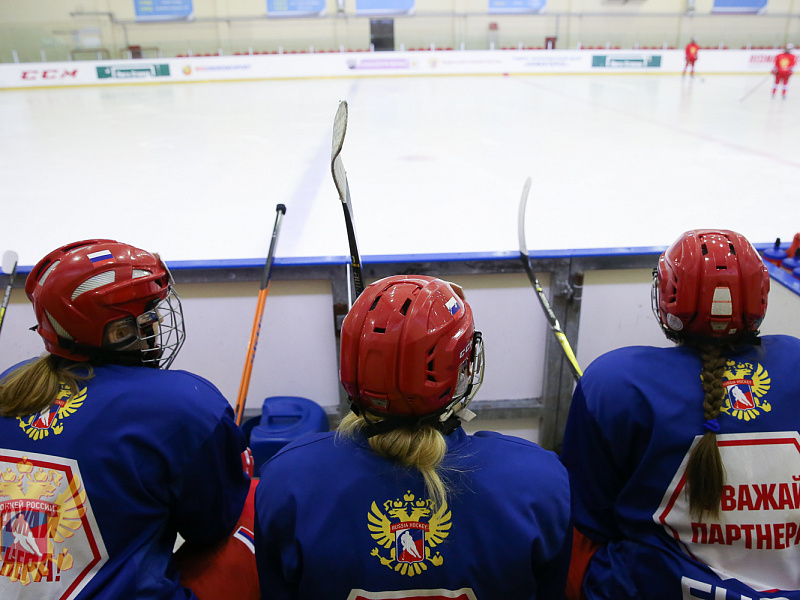 On December 7, a training camp for the senior Russian women's national team started in Novogorsk.

These following players are participating in it:

Goalkeepers: Yulia Volkova (MSMO 7.62), Darya Gredzen (Biryusa), Milena Tretyak (Belie Medveditsy).

Defenders: Maria Batalova, Angelina Makhmutova, Anna Sviridova (all Agidel), Alexandra Budanova, Elena Provorova (both Biryusa), Liana Ganeeva, Yulia Smirnova (both Dynamo-Neva), Alina Garipova (Belie Medveditsy), Nina Pirogova (Tornado), Alina Smurova (Torpedo).

Forwards: Ekaterina Davletshina, Polina Kirichenko (both MSMO 7.62), Elizaveta Zenchenko, Sofiya Lifatova, Oksanda Mitrofanova (all Biryusa), Fanuza Kadirova (Dynamo-Neva), Taisiya Konshina (SKSO), Polina Luchnikova, Ilona Markova, Elizaveta Rodnova (all Agidel), Olga Prokopenko, Landysh Falyakhova (both Torpedo), Elizaveta Shkalyova, Anna Shokhina (both Tornado).

Coaching staff:

Head coach: Alexander Zybin.

Coach: Valeri Davletshin.

Goalkeeping coach: Ivan Nikolaev.

Physical conditioning coach: Alexander Yanushevich.

The camp will continue until December 16. On the 13th and 15th of December, friendly matches will take place against the junior Russian women's national team.