ALL NEWS
Interviews after the VHL Russian Classic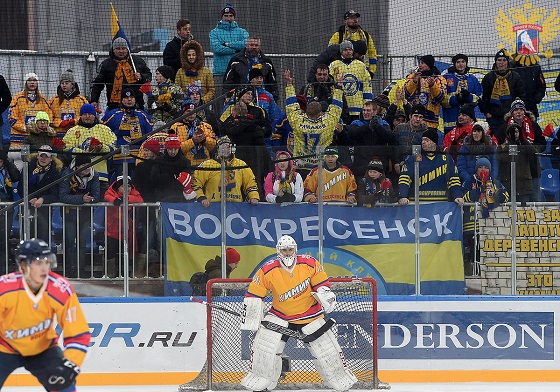 HC Khimik Voskresensk head coach Dmitry Frolov:
- It was a comfortable temparature to play in. It was an unusual atmosphere, but I enjoyed it, especially given the fact that we won. Hopefully, this victory will help us moving forward. Any game is important, the guys did a good job, they wanted to win.
HC Dynamo Balashikha head coach Anatoly Antipov:
- I have lots of positive impressions from this match. There was a real celebratory atmosphere at the match, it was nice. I congratulate the opponents with their victory, however, in my opinion, we deserved it more. Sometimes, we simply didn't shot enough. After the game, we had a serious chat with the guys, but overall I am satisfied with the performance.
HC Dynamo Balashikha forward Ilya Shipov:
- Our nerves took their toll. After the first period, we simply failed to take advantage of our goalscoring chances. We can't search for excuses, we're to blame ourselves.
There was a fantastic atmosphere at this match, it was nice to be a part of history. Not every day you gave the opportunity to play outdoors. This occasion will live long in the memory.
HC Khimik Voskresensk goalkeeper Denis Sinyagin:
- I am glad that the tradition of the away team winning in the VHL Russian Classic has continued. This is our first win this year, this will help build up confidence. I don't consider myself the match's hero, all of the guys blocked shots and fought hard. We played to win right from the off, but it was a bit uncomfortable playing on the ice here.
Russian Ice Hockey Federation