ALL NEWS
Evgeny Bobariko speaks about the Women's World Junior Championship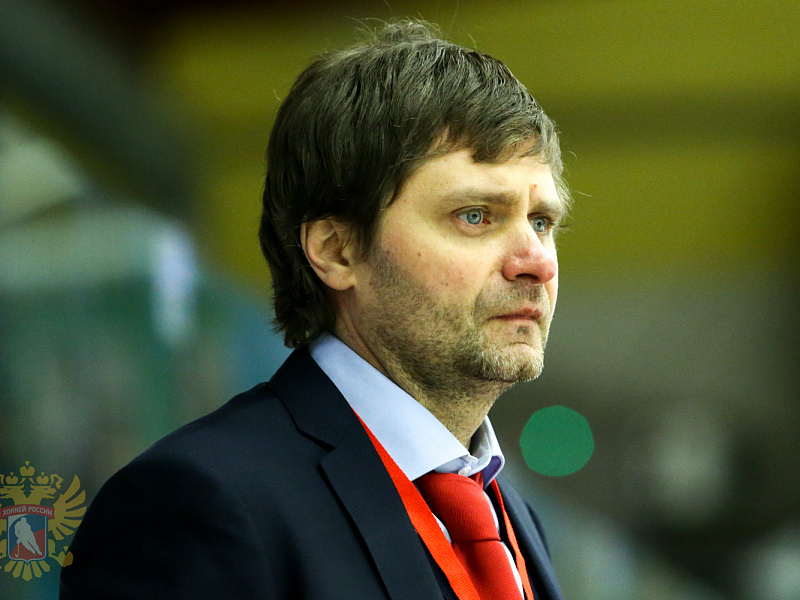 Russia W18 head coach Evgeny Bobariko:
- Earning bronze medals at the World Championship, I think that we have achieved a successful result. We wanted to peform better, but we don't have enough experience against North American teams.
- This game was made up of two different halves.
- In the first period, our nerves took their toll. There hasn't been so much attention put on to women's ice hockey for a long time. Nevertheless, in the second, we got it together.
- Are you satisfied with the girls' character?
- Right from the off, we had a good atmosphere within the group. All of them understood why they were training so hard.
- Valeria Merkusheva was named the tournament's best goaltender.
- She played great! When a goalkeeper plays that well, the whole team gains confidence.
- Did Nina Pirogova's return help the team?
- Yes, it was noticeable both in the dressing room and on the ice. She is a true captain.
- After changing the lines throughout the tournament, did you find the ideal line combinations?
- In this match, yes. The psychological side of things is the most important factor, alongside how the coaches themselves treat the players. The whole coaching staff did their best to allow the players to show their best ice hockey.
- Are you satisfied with this season?
- Yes, we are. During the whole campaign, we lost only to North American sides. We could have performed better with them too.
- Who will play in this team next year?
- We have good players who were born in 2000 and 2001.
Russian Ice Hockey Federation