ALL NEWS
Junior.fhr.ru. Ice hockey starts here!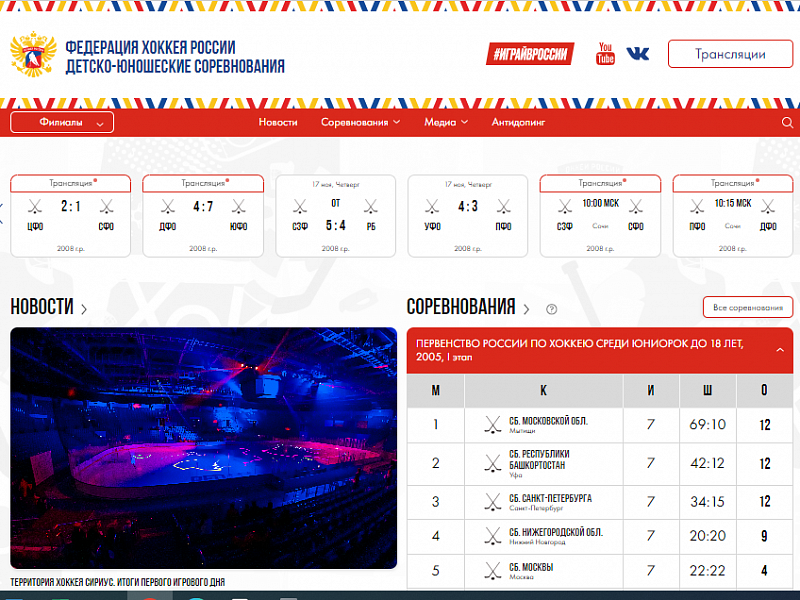 Youth ice hockey has always been - and remains - one of the most important areas of work of the Russian Ice Hockey Federation (RIHF), since the future development of the sport in our country directly depends on it.

Starting from this season, the RIHF has begun implementing a set of measures aimed at attracting maximum attention to youth ice hockey. The first of these measures was the launch of the online resource junior.fhr.ru, which will collect all the information about youth competitions in the Russian Federation.

News, results,and live broadcasts can be found on our portal, all of which will constantly be updated.

The RIHF is confident that the implementation of this strategy will increase interest in youth ice hockey across the country.