ALL NEWS
Liga Stavok Cup of the Future. Russia U20 - Belarus U20 - 3:0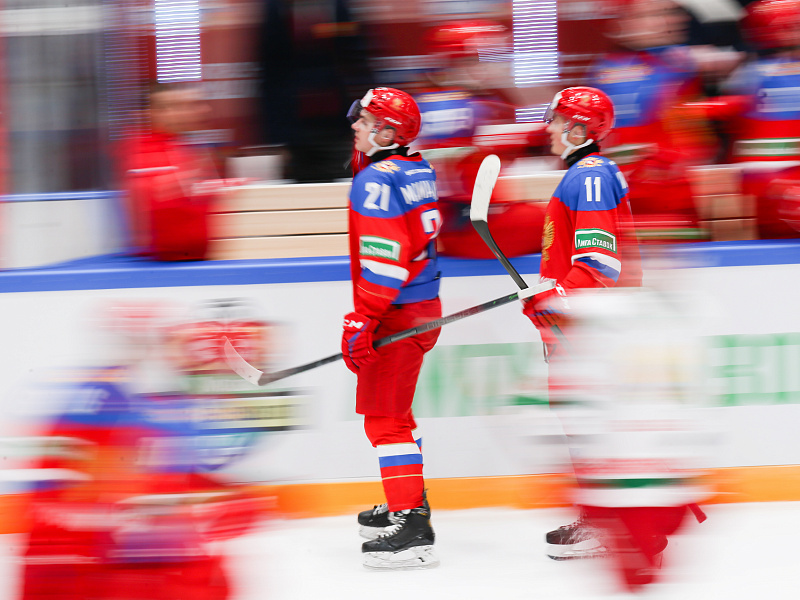 In the team's concluding match of the Liga Stavok Cup of the Future, the under 20 Russian national side comfortably dealt with the challenge of Belarus U20, claiming a confident 3:0 victory.

Ivan Mekhovov, Vladislav Sapunov and German Tochilkin hit the target, while reliable goalkeeper Sergei Ivanov grabbed his second consecutive shutout of the tournament with 24 saves in our net.

As a consequence of this result, Russia U20 have indeed won the competition with a perfect record!

Match protocol:

Russia U20 - Belarus U20 - 3:0 (0:0, 2:0, 1:0)

Goals:

1:0 Mekhovov (Perevalov), 22.51
2:0 Sapunov (Berezovsky), 33.00
3:0 Tochilkin (Perevalov, Lazutin), 42.31

Goalkeepers: Ivanov - Zinaddin

Shots on target: 29 - 24

Penalty minutes: 6 - 4

16.11.2022.