ALL NEWS
2017 Winter Universiade. Russia W - USA W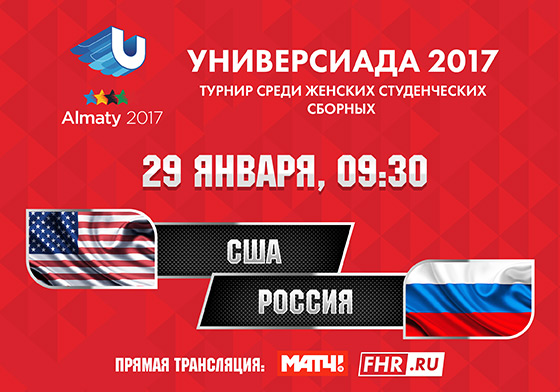 On the 29th of January, Alexei Chistyakov's Russian female student national team will begin their 2017 Winter Universiade campaign with a match against the USA in Kazakhstan.
The women's team has been divided up into two pools, with Russia competing in Group B along with America and Japan. Meanwhile, Great Britain, Kazakhstan, Canada and China will all play in Group A. The top two teams from both groups will qualify for the semi-finals, while the remaining teams battle it out for 5th, 6th and 7th positions. The semi-finals will be held on February 4th, before the medal games take place on February 6th.
Puck drop for the Russia - USA match is scheduled for 09:30 Moscow time on the 29th of January. Match TV will broadcast live.
Russian Ice Hockey Federation