ALL NEWS
Reaction after beating the USA at the 2017 Universiade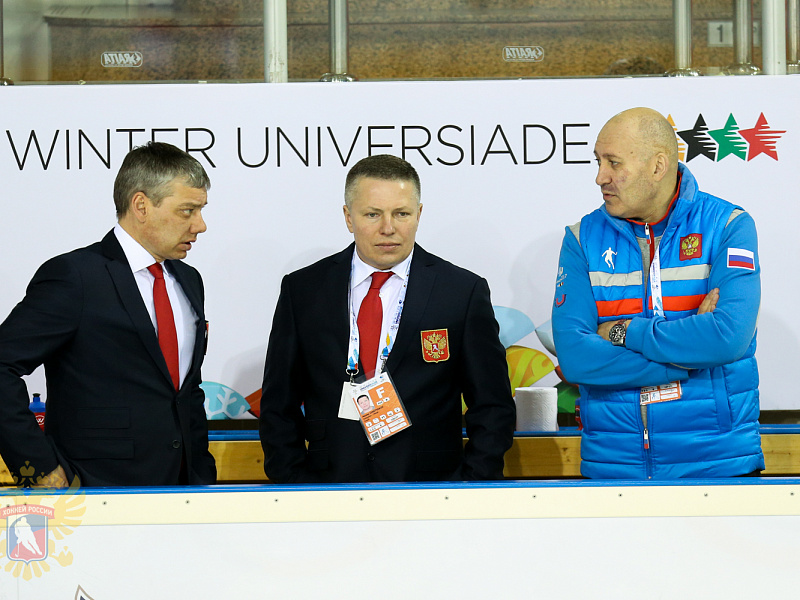 Russian women's student national team head coach Alexei Chistyakov:
- The girls did a great job, they achieved the required result, even if we made a few mistakes. There are no weak North American teams, they have a lot of international experience. For a lot of our players, this wasn't the first Universiade, they were full of confidence. There were no nerves. Despite having a break of three days between our matches, we will train for the next game.
Russian women's student national team forward Olga Sosina:
- First of all, I would like to thank our fans for supporting us so well. It's always nice to play in front of a full stadium. We had the right mindset, it was important to begin the first period well. We weren't nervous after the first shift.
Russian women's student national team forward Aleksandra Vafina:
- The coach wanted us to play an attacking style. Despite playing against the USA, we stuck to our game plan and everything worked out. The USA and Canada are world ice hockey leaders, but we often beat them on student level. We don't know what to expect from Japan, but we will be ready to play them.
Russian Ice Hockey Federation