ALL NEWS
2017 Winter Universiade. Final. Canada W - Russia W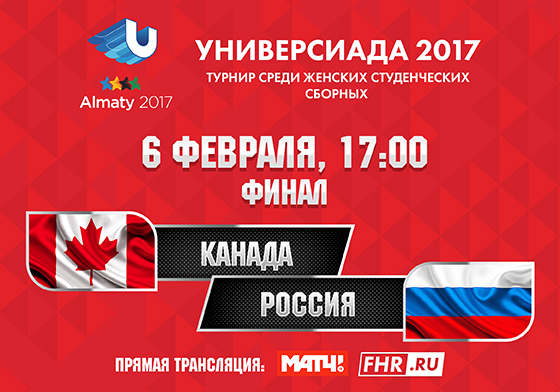 On the 6th of February, the Russian student women's national team will compete in the 2017 Winter Universiade final against Canada.
Russia have been perfect in the tournament so far, comfortably breezing past the USA 7:1 and Japan 10:1 in the group stage, before thrashing China 10:1 in semi-finals. Forward Elena Dergachyova is the team's top scorer, boasting an impressive nine points (3+6).
Nevertheless, Canada will prove to be much more difficult opponents. They ahve also won all of their games against China 9:1. Great Britain 14:0 and Kazakhstan 11:0, and won't be willing to give Russia an easy ride.
Puck drop is scheduled for 17:00 Moscow time. Match TV will broadcast live in Russia.
​
Russian Ice Hockey Federation