ALL NEWS
Russia W are the 2017 Winter Universiade champions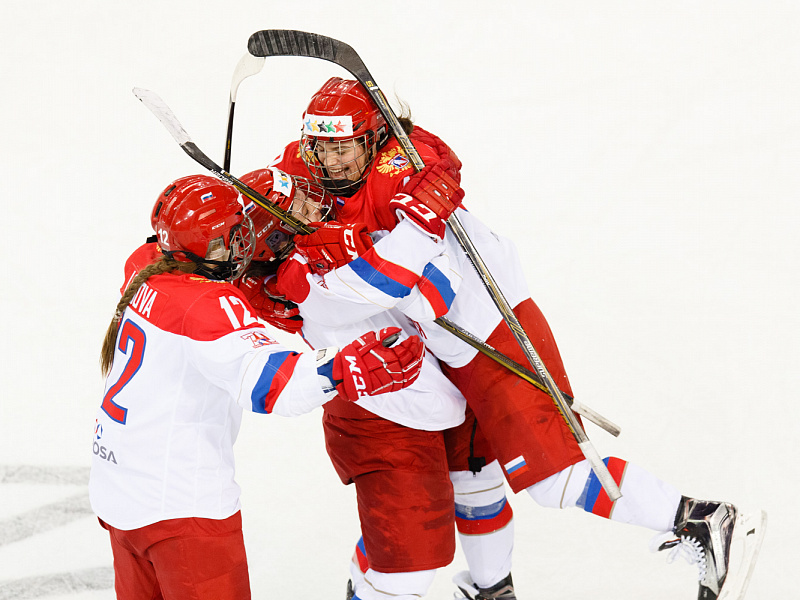 On the 6th of February, the Russian women's student national team played their 2017 Universiade final against Canada. Both teams came into this game unbeaten, having thrashed all of their respective opponents before this fixture. Russian head coach Alexei Chistyakov gave Maria Sorokina the nod in net.
In the mood for setting the pace, Olga Sosina and Lyudmila Belyakova first period goals gave Russia the perfect start. Indeed, those goals proved to be crucial. Canada halved the deficit in the second, but further goals from Olga Sosina, her second, and Alevtina Shtaryova sealed a 4:1 victory! Russia W are the 2017 Winter Universiade champions!
Match protocol:
Canada W - Russia W - 1:4 (0:2, 1:1, 0:1)
Goals:
0:1 Sosina (Belyakova), 11.45
0:2 Belyakova (Sosina, Lobova), 18.23
1:2 Apperson, 31.12
1:3 Sosina, 35.55
1:4 Shtaryova (Dergachyova, Shokhina), 51.08
Goalkeepers: Lamenta - Sorokina
Shots on target: 23 - 36
Penalty minutes: 12 - 40
06.02.2017. Kazakhstan.
Russian Ice Hockey Federation