ALL NEWS
Vladislav Tretiak attended the grand opening of the G-Drive Arena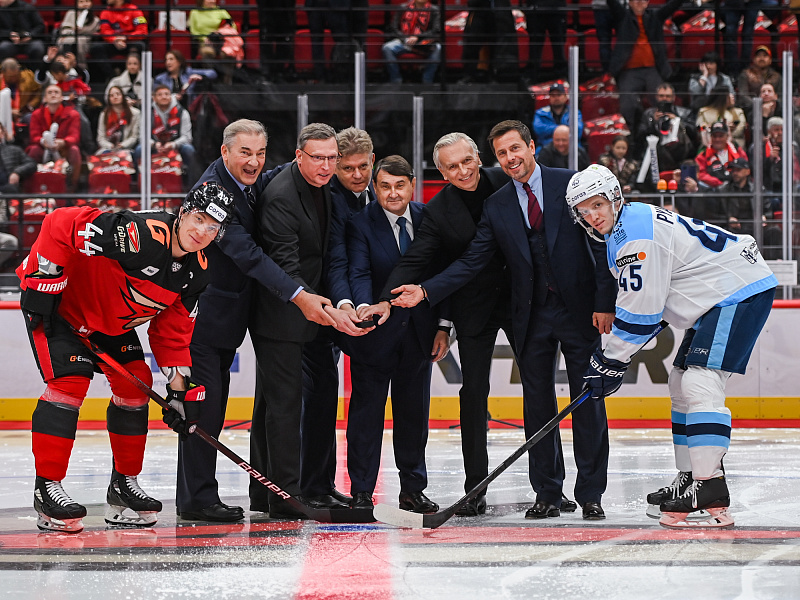 Vladislav Tretiak, the president of the Russian Ice Hockey Federation (RIHF), visited Omsk where the grand opening of the G-Drive Arena took place.
Avangard Omsk hosted Sibir Novosibirsk in the 2022/2023 KHL regular season match.
The construction of the stadium lasted for three years. Alongside being the home arena of Avangard, it is also capable of hosting international matches and/or competitions. Tretiak, assistant to the RIHF president Igor Levitin, presidential envoy to the Siberian Federal District Anatoly Seryshev, chairman of the Gazprom Neft board Alexander Dyukov and governor of Omsk Region Alexander Burkov participated in the opening ceremony.
RIHF president Vladislav Tretiak:
- I would like to congratulate Omsk with the opening of this fantastic new arena! The development of sporting infrastructure and the construction of new ice rinks is a priority of the RIHF. With the direct participation of the RIHF, state funding amount of 50% of the overall cost was granted. Omsk Region is one of the most important regions of our country when it comes to ice hockey, this city has produced many national and world champions. This stadium now allows for even more people to get involved in our sport! In the future, I'm sure that this arena will host games of the Russian national team.