ALL NEWS
Liga Stavok Sochi Hockey Open. SKA - Russia U25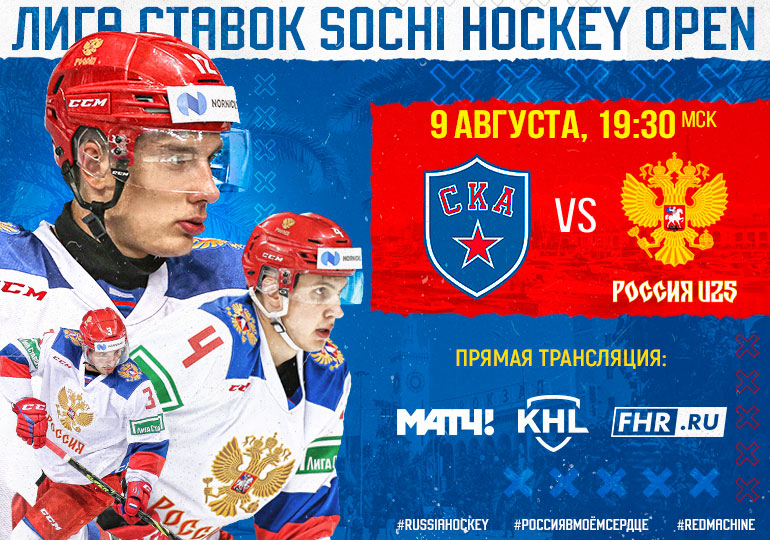 Today, on the concluding day of the 2022 Liga Stavok Sochi Hockey Open, the under 25 Russian national team will compete with SKA Saint Petersburg.
Previously at the tournament, our players earned two wins against Avangard Omsk (4:3) and HC Sochi (6:1) while conceding two defeats to Dinamo Minsk (3:5) and Admiral Vladivostok (1:3).
For their part, SKA tallied three victories over Minsk (4:1), Admiral (6:2) and Sochi (3:1) before coming up short against Avangard (1:3) in a tight encounter. It's worth noting that several 13 members of this Russia U25 side play their club ice hockey for SKA.
Puck-drop is scheduled for 19:30 local time.
LIVE BROADCAST