ALL NEWS
Reaction following the Russia U25 loss to Admiral in Sochi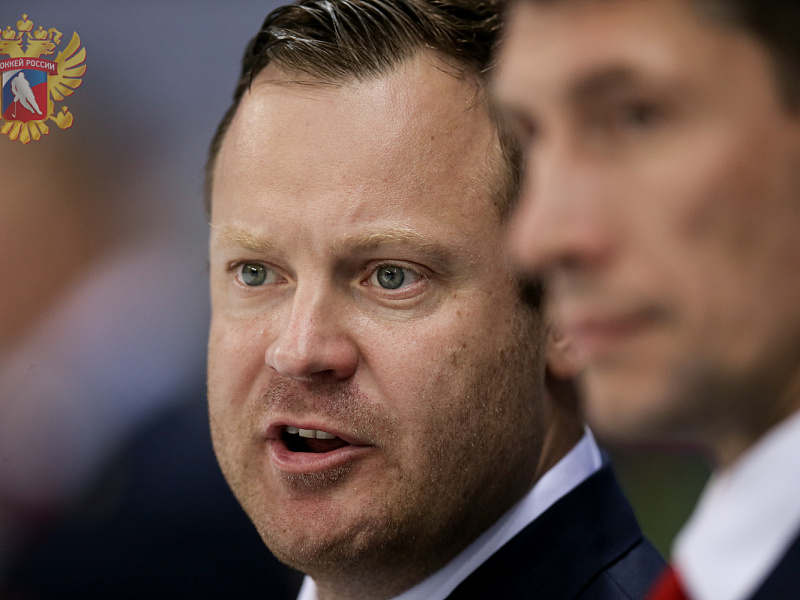 Head coach of the under 25 Russian national team Vladimir Filatov shared his thoughts following the 1:3 defeat to Admiral Vladivostok at the Liga Stavok Sochi Hockey Open.

Russia U25 head coach Vladimir Filatov:

- After the second period, I asked the players to follow the game plan and do everything in order to apply pressure on the opponents. Admiral have a good, organised side.

- You have lost two consecutive matches after initially beating Avangard Omsk in the tournament opener. Have you underestimated the opponents?

- No. In the first game, I think that Avangard underestimated us. In the subsequent matches, both opposing teams have competed against us with a serious mentality.

- Why are your players struggling in the second and third periods of matches?

- Yes, we are losing out in the duels to the opponents. We are lacking strength and power. However, we will do try our best to earn points in our upcoming games. I don't have any issues with the guys, they are giving 100%, but only effort isn't enough to beat a KHL team. We have a lot of young players who are only 19 or 20 years of age. Admiral head coach Leonid Tambiev said that we caused his team a lot of problems? Thank you to him for that, but we were lacking the required strength to make life difficult for them across the entire 60 minutes of play.

- Will goalkeeper Vyacheslav Peksa be given another opportunity at this competition?

- I think that there is a chance that this will happen, we'll speak together as coaches. We need to discuss and analyse the situation.