ALL NEWS
Reaction after the second match of the Liga Stavok Sochi Hockey Open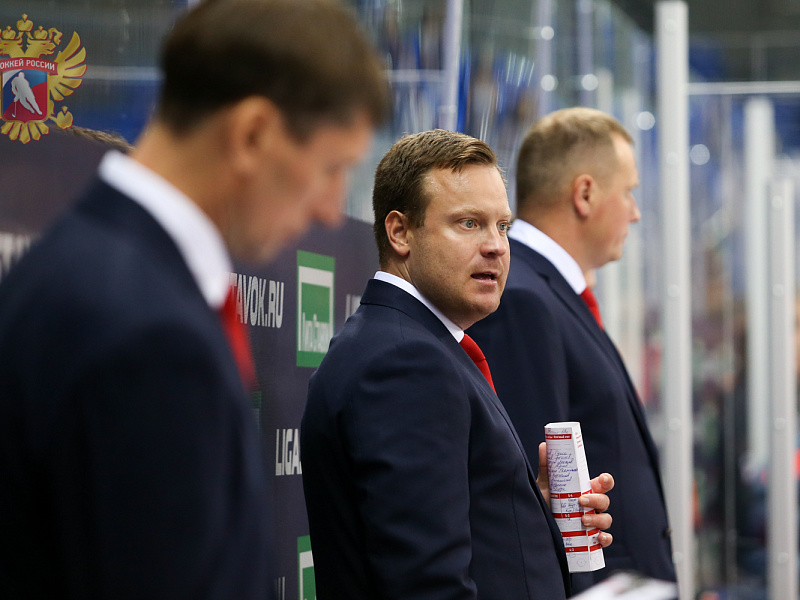 Following the 3:5 loss to Dinamo Minsk in the second match of the 2022 Liga Stavok Sochi Hockey Open, under 25 Russian national team head coach Vladimir Filatov shared his opinions with the media.

Russia U25 head coach Vladimir Filatov:

- We played well when in possession of the puck. However, we failed to take advantage of the opportunities which we managed to create during the third period. The opponents have a more experienced team and they learned from their mistakes in the opening frame. Nevertheless, if we stop taking penalties in the attacking zone, we will achieve positive results.

- Why didn't Kirill Kirsanov and Vladimir Grudinin play today?

- They had received a lot of minutes yesterday. We have a large squad, so we had the opportunity to rotate the team.

- How is Matvei Michkov feeling?

- We don't have any information yet, he will undergo medical examinations.

- Maybe you should have given him a rest today too?

- Yes, maybe we should have done. Dinamo Minsk's experienced defenseman landed a big hit. Personally, I don't think this is the right way to educate young players. Given that this is a pre-season competition, he didn't need to do that.

- Why did you pull your goalkeeper after the first period?

- Only two of them counted, but he conceded three goals from five shots. This shows that he wasn't ready today.