ALL NEWS
The 3x3 Liga Stavok Sochi XHL tournament will take place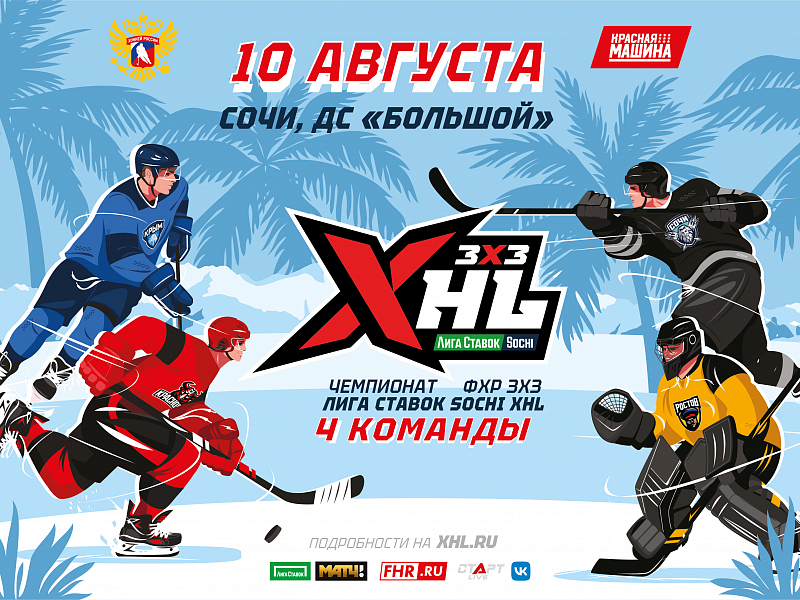 On August 10, the 3x3 Liga Stavok Sochi XHL tournament will take place at the Bolshoi Ice Dome.
Four teams representing the regions of Sochi, Krasnodar, Crimea and Rostov-on-Don will participate in the competition.
Tickets can be purchased on
kassir.ru
, the official ticketing partner of the Russian Ice Hockey Federation. Seats behind the goals cost 500 rubles and seats in the middle of the arena cost 1000 rubles.
Between the 4th and 6th of August, you can save up to 50% on ticket prices using the FHRFAMILY promotional code.
Children and those with disabilities will be granted free entry.
Schedule:
12:30-17:15 - group stage
17:40-18:15 - semi-finals
19:20 - third place playoff
20:15-20:45 - final
20:45 - closing ceremony