ALL NEWS
A meeting between the Minister of Sport and the first vice-president of the RIHF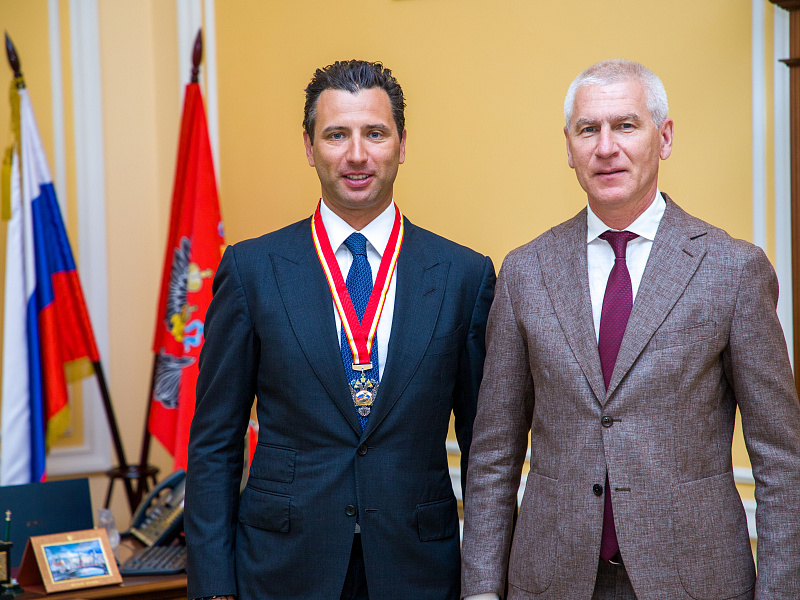 In Moscow, a meeting took place between the Minister of Sport of the Russian Federation Oleg Matytsin and the first vice-president of the Russian Ice Hockey Federation (RIHF), SKA head coach Roman Rotenberg.

The parties discussed a number of matters concerning the development of domestic ice hockey and, in particular, the new projects of the RIHF - namely the creation of an under 25 Russian national team featuring the country's young stars and 3-on-3 ice hockey. Upon the conclusion of the meeting, the minister presented the first vice-president of the RIHF with his state award for Contributions to the Development of Physical Culture and Sport. It had been awarded by decree on July 11.

Roman Rotenberg expressed his gratitude to the Minister of Sport for his support of ice hockey. For his part, Matytsin noted the success which the RIHF has achieved with Rotenberg including the creation of the Red Machine National Development Program, the gold medal at the 2022 Olympic Games and the numerous medals for all men's and women's national teams.