ALL NEWS
Material concerning the Red Machine National Development Program has been given to the Volga State University of Sport and Tourism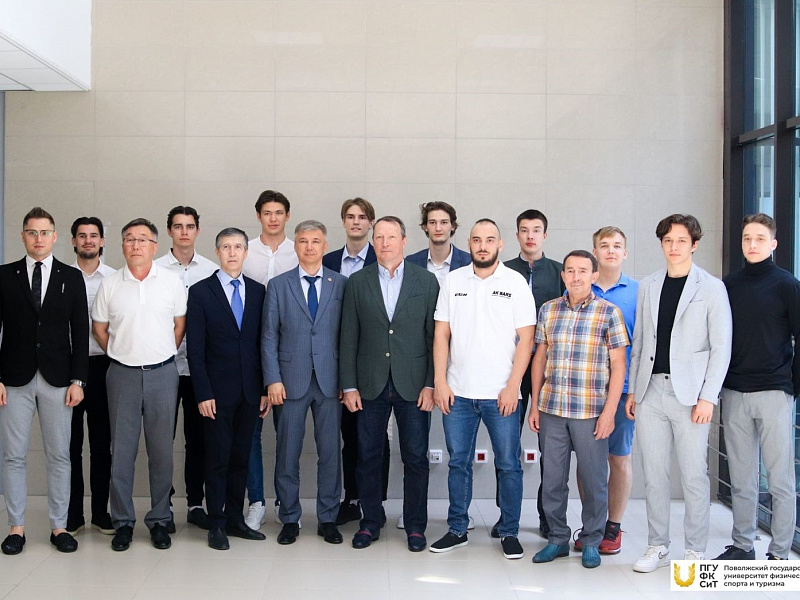 Material concerning the Red Machine National Development Program has been given to the Volga State University of Sport and Tourism.

Ice hockey coaches study at the university, which successfully implements additional training programs for coaches and specialists in cooperation with the Ministry of Sport of the Russian Federation and the Russian Ice Hockey Federation.

The presentation was attended by the Director of the Institute of Sports, Doctor of Pedagogical Sciences, Professor Robert Bikmukhametov, Head of the Department of Theory and Methods of Football and Hockey, Candidate of Pedagogical Sciences, Associate Professor Valeri Pokaninov, senior teacher of the ice hockey Shamil Enikeev, teacher, senior coach of the university team Sergei Luki and students of the university and alumni of the academy and players of Ak Bars Kazan and the Russian national team Artur Brovkin, Dmitry Katelevsky, Vsevolod Almetkin, Danil Grigoriev, Alexander Lyubchich, Artur Fazleev, Alexander Zaitsev, Kirill Degtyarev and Ilyas Sitdikov.