ALL NEWS
Russia's training before the start of the Women's World Championship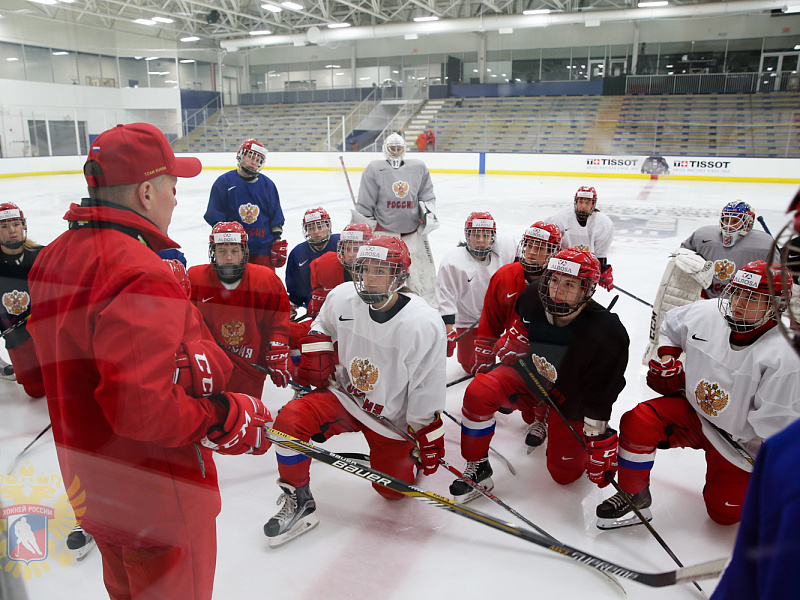 With the Women's World Championship approaching, Russia trained at the USA Hockey Arena in America. The players worked out in these following lines:
Goalkeepers: Alexandrova, Morozova, Sorokina;
Whites: Batalova, Shibanova - Sosina, Smolentseva, Belyakova;
Blacks: Pirogova, Goncharenko - Shtaryova, Dergachyova, Shokhina;
Reds: Lobova, Schukina - Malyavko, Gavrilova, Vafina;
Blues: Ganeeva, Skiba - Mitrofanova, Dyupina, Kadirova.
Forwards Olga Sosina and Anna Shokhina will miss the first Group A match against Finland on March 31st due to suspensions received in the recent friendly game against Switzerland.
Russian women's national team head coach Alexei Chistyakov:
- We know Finland well. Our players have competed against Finland three times this season, but they didn't do very well. Nevertheless, we have drawn our conclusions from those games. We will analyse videos and look at Finland's strong points. The Finns skate well and are a good opponent. They have clever players, with many of them having played for American universities. It won't be an easy game, and we will have to spend some time in defence. There aren't usually lots of goals in such matches, but let's see what happens. The girls are in a good mood.
Russian women's national team defender Nina Pirogova:
- The players feel good, we have travelled here to achieve a good result. During our time training in Novogorsk and the USA, we have worked on our physical state and have got to know each other better. In my opinion, we are ready for the World Championship. Finland are a strong team, but if we stick to the coach's game plan, the result will be a good one.
Russian Ice Hockey Federation