ALL NEWS
Interviews after the Women's World Championship match against the USA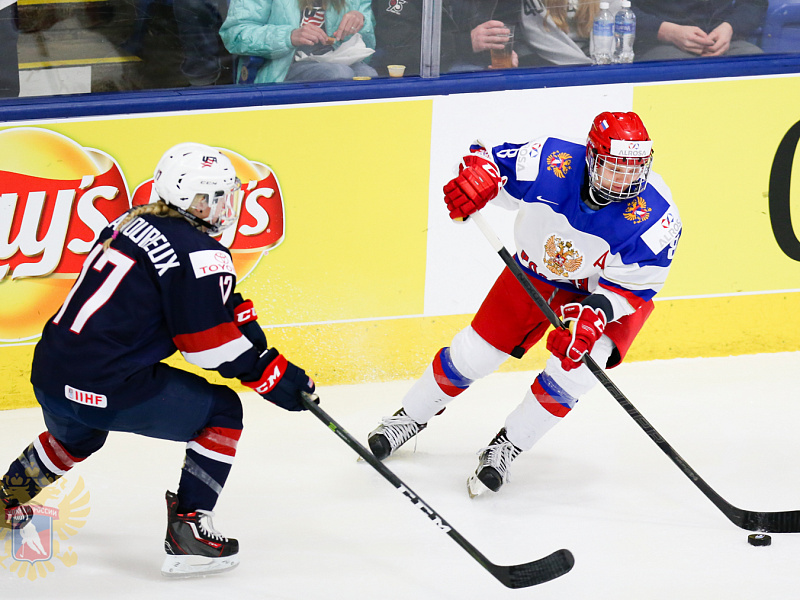 Russian women's national team head coach Alexei Chistyakov:
- We were bad at the end of all three periods. However, before the game, we had warned the girls not to attack too hard. We were lacking concentration. The players failed to score a single goal, despite them having the desire. Too many of our forwards got caught up in the opposing zone, allowing the Americans to score breakaway goals. The key moment is the quality of the opponents. They skated better and were more mobile.
Russian women's natuonal team defender Maria Batalova:
- We lost our concentration during the closing minutes of each period. We strayed away from the game plan and tried too hard to score a goal. The opponents took advantage of their counterattacks. They made mistakes too, though, we had our chances. Unfortunately, we were lacking quality. The deciding moment was the third goal. It came just after the second American goal, it knocked us psychologically.
Russian women's national team forward Iya Gavrilova:
- Not a lot went our way. We wanted to catch the opponents out at neutral ice, and we actually managed to do that sometimes. However, the final twenty seconds of the second and third periods weren't good. Three goals were conceded because of our own doing. We had a five on three powerplay, but, overall, America had better movement and skated well. We have to make decisions with the puck quicker. We now need to draw conclusions from this match and move on.
Russian Ice Hockey Federation