ALL NEWS
Interviews after the Women's World Championship quarter-final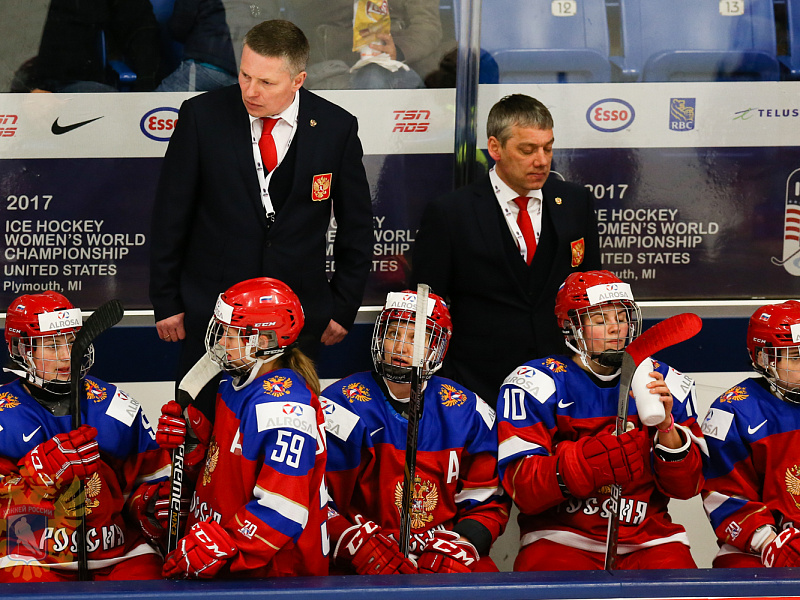 Russian women's national team head coach Alexei Chistyakov:
- Unfortunately, the players didn't stick to the game plan. When you only score one goal, it's hard to win a match. We couldn't get through to the girls that they need to crash the net and be more forceful on the crease. The players didn't play a team game, they opted for a more individual approach. However, the tournament continues, we will fight for fifth place. The team will keep fighting.
Russian women's national team forward Iya Gavrilova:
- The Germans were clever tactically and did exactly what they managed to do in the grpup stages. They managed to score against us on the counterattack. Penalties play an important role, you cannot give such opponents a five on three. We had a few posts, if our shots had been slightly different we might have scored. The ice hockey Gods were against us. My feelings? I'm disappointed. Maybe this is my last World Championship, I wanted to earn a medal. Nevertheless, we have a young team. We need to work and prepare for the Olympic season.
Russian women's national team forward Anna Shokhina:
- Thanks to everyone who supported us, we tried our best. Unfortunately, it didn't go our way. Today, we made a few poor mistakes. The opponents caught us out on the breakaway when we skated forward. It's sad that it ended this way. Luck wasn't on our side. An important game with Sweden is now coming up, we have to win it. In the future, we will then get ready for the Olympics.
Russian Ice Hockey Federation