ALL NEWS
Reaction after the final of the 2022 Black Sea Cup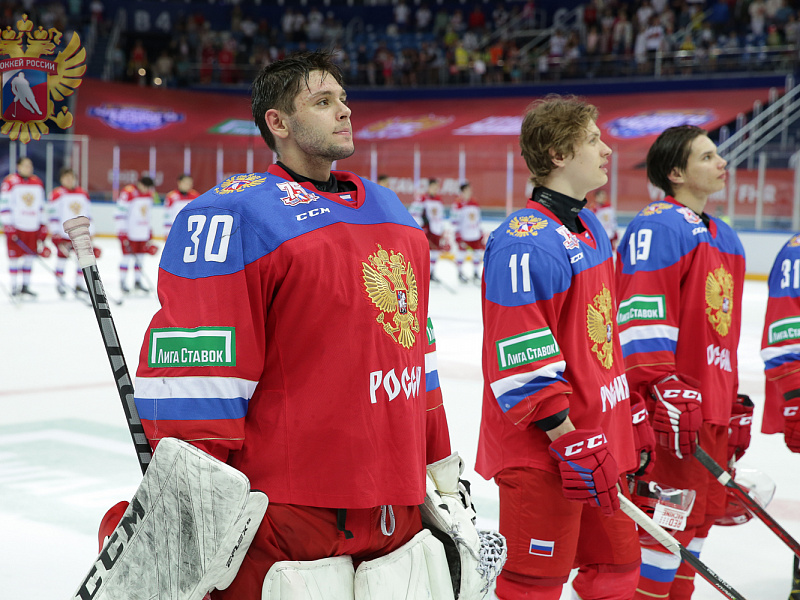 Following the final of the 2022 Black Sea Cup between the Russia U20 Reds and Whites, representatives of both teams shared their emotions.

Senior Russia U20 Reds coach Alexander Titov:

- It was an excellent game today. Nevertheless, given that it was the fifth match in a row, the guys found it tough going. Despite that factor, though, both teams displayed good ice hockey.

Russia U20 Reds forward Alexander Volkov:

- Yes, at times the opponents played better than us and applied pressure, but we held on and managed to win. It's nice to finish in first place of the competition. It was an important tournament for us, the best young Russian players were here. Even though it was the end of the campaign, all of us gave everything. Healthy competition is only a good thing.

Russia U20 Whites forward Grigory Osipov:

- The two teams played good ice hockey, we're both at the same level. Sadly, we did lose the tournament, but it was a great competition. We wanted to have fun on the ice and show our best qualities.

Russia U20 Reds goalkeeper Pavel Kanaev:

- It was a great competition! I would like more of such tournaments to be organised. All of the players tried their best.