ALL NEWS
Interviews after the Russia U20 Reds - Russia U18 match in Sochi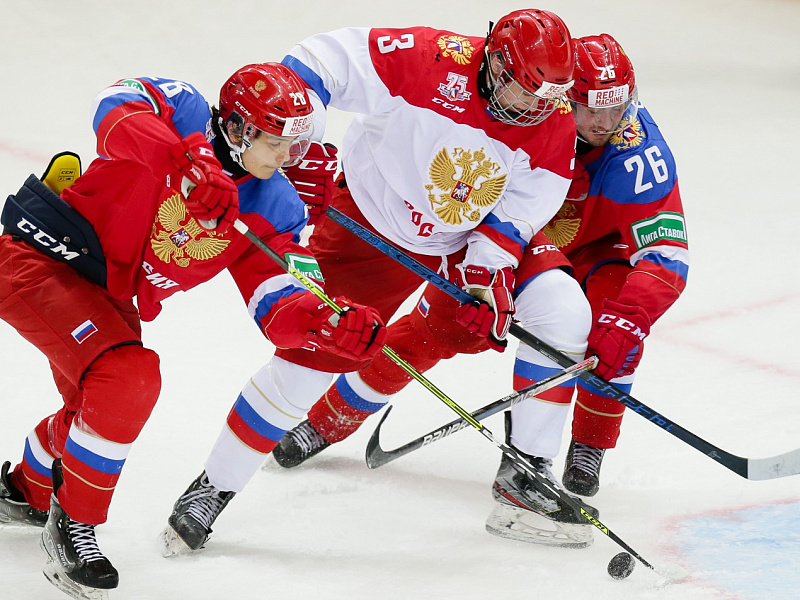 Following the match at the 2022 Black Sea Cup between the Russia U20 Reds and the under 18 Russian national team (3:4 OT), the game's participants shared their feelings.

Russia U18 head coach Igor Efimov:

- I liked what I saw today. We didn't have a lot of time to train, as the guys were playing in the final of the under 17 Russian championship for their respective club teams. However, they showed their character.

Russia U18 forward Yegor Rimashevsky:

- It was a tough match for us, the opponents applied pressure on us throughout the three periods. Thankfully, we scored on the powerplay in the third frame and subsequently took the initiative. Luck was on our side.

Russia U20 Reds forward Yaroslav Apparov:

- We struggled at the start of the game. Later on, we tried to get back on track, but not a lot went our way. This is the reason behind the result.

Russia U18 forward Nikita Telegin:

- I have only positive emotions! It's great that we managed to earn our maiden win of the tournament, but we will continue working hard. Our goal is to finish in first position.