ALL NEWS
Igor Znarok: "We will look at why we took silly penalties"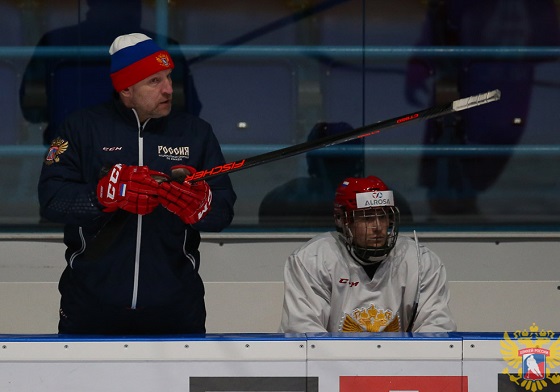 After beating Belarus 4:1 at the World Championship, Russia U18's coach and players shared their emotions.
Russia U18 coach Igor Znarok:
- Tomorrow, we will analyse this game and look at why we took so many poor penalties. We think that the players underestimated the opponents. Nevertheless, it's good that we improved and took advantage of our goalscoring chances. We planned that Kirill Ustimenko would play today, he did a good job. At training, we are working on our special teams. It's good that Andrei Svechnikov scored, he couldn't hit the net for a long time.
The Czech Republic have a good team and a strong goaltender. We will have to give everything.
Russia U18 goalkeeper Kirill Ustimenko:
- It was a good game against the Belarusians. The guys were a bit relaxed at the start, but they got it together in the second. Personally, I have the same serious mindset for every match. There are no bad teams at this competition. I know a few players from Belarus' team.
I wouldn't call Belarus' goal strange, they simply crashed our net and scored. We haven't shown what we are capable of yet.
Russia U18 forward Kirill Slepets:
- We expected it to be a tough game against Belarus, this is a serious tournament where no one wants to drop points. We gave Belarus a chance and they took advantage of it. Still, it's good that we turned the match around. We took too many penalties, we're pleased that we only conceded one on the penalty kill.
Russian Ice Hockey Federation