ALL NEWS
Interviews after the U17 Five Nations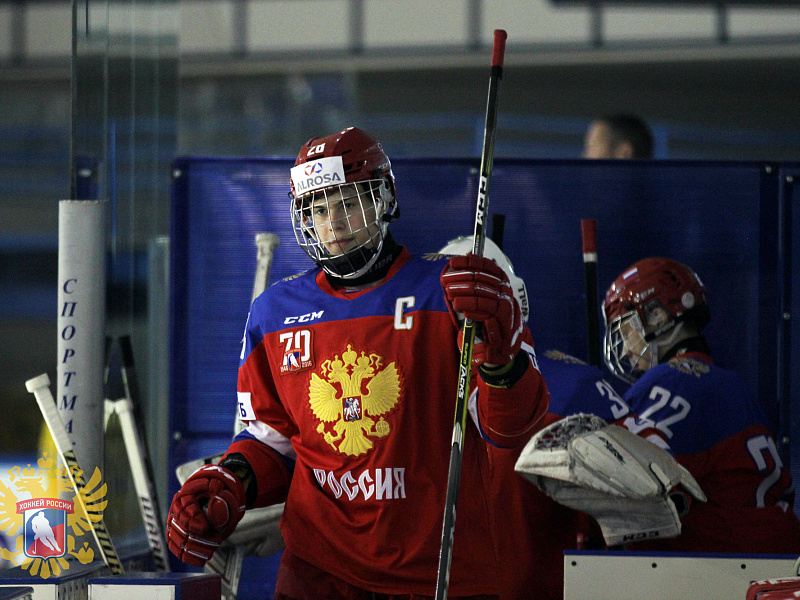 Russia U17 head coach Alexander Zybin:
- Given the fact that we needed a win to finish in first place, it's really disappointing to concede with only 29 seconds remaining. The guys are upset, but I told them to move on. The main thing is that our mistakes aren't repeated next season. We need to draw the right conclusions and forget what happened today. Personally, I think that we were lacking patience. When we conceded, we could have cleared the puck, however it didn't happen. In the third period, the players continued attacking instead of defending the lead.
Russia U17 defenseman Nikita Okhotyuk:
- 30 seconds before the end, a goalmouth scramble erupted and Sweden forced it over the line. We didn't have the opportunity to clear. Dmitry Zavgorodniy's goal was the turning point, he cut through the Swedish defence brilliantly. When I scored, I just had to make contact with the puck - my teammates gave me a perfect opportunity. Overall, we need to improve our powerplay and not take as many penalties. Sometimes our nerves got the better of us, while in other incidents we didn't play the right way. Nevertheless, during the course of the competition I think that we improved as a team. Each line tried to play better. I am satisfied with this season in the national team, but I need to keep working.
Russia U17 defenseman Nikita Solopanov:
- We won the match, but failed to be in first place of the tournament. The team understood that we had to win in regulation, however the goal 23 seconds before the buzzer ruined everything. The match against Sweden was the most memorable at the Five Nations. Unfortunately, we were lacking concentration. The coaches told us that we had to hold on, but we took bad penalties at the start of the third period and couldn't finish the job.
Russia U17 forward Daniil Gizatullin:
- Looking at the big picture, we had a good tournament. Against Finland, we were lacking a bit of concentration. I am not satisfied with my personal performance here, but I was better today against Sweden. Grigory Denisenko gave me a great pass for my goal, I simply had to hit the empty net. We managed to win the overtime 3 on 3, we didn't want to finish lower than second in the competition table. In every game, we were lacking something in the first period. Maybe our mindset wasn't right. It was a good season for me in the MHL and the national side.
Russian Ice Hockey Federation