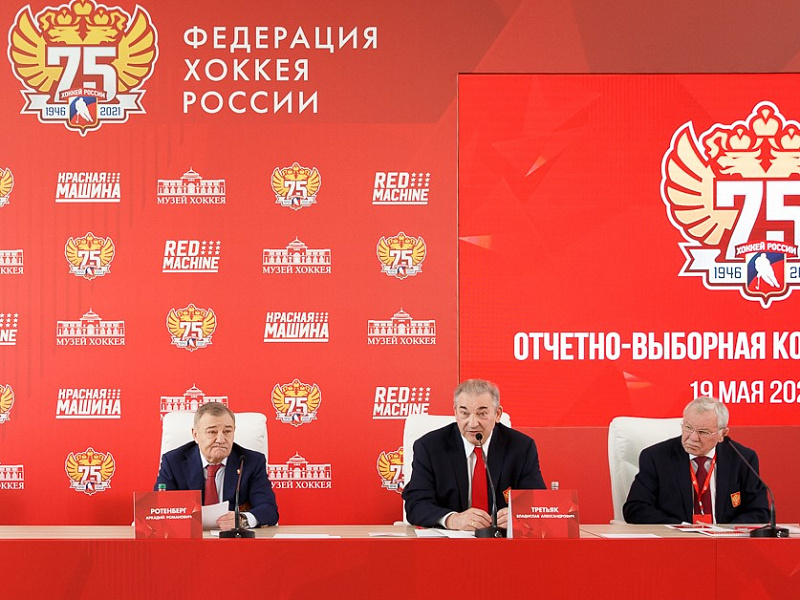 The new board of the Russian Ice Hockey Federation (RIHF) has been approved by a general vote.

Nornickel president Vladimir Potanin, RIHF president Vladislav Tretiak, special RIHF representative for international affairs Pavel Bure, Kontinental Hockey League president Alexei Zhamnov, head of the Russian Olympic Committee's department for the ensuring the participation in Olympic sporting events Andrei Konokotin and Ak Bars Kazan president Nail Maganov have become new members of the board.

Here is a full list of RIHF board members:

1. Alexei Anisimov
2. Vladimir Aseev
3. Andrei Bokarev
4. Pavel Bure
5. Mikhail Degtyarov
6. Vyacheslav Demenshin
7. Alexei Zhamnov
8. Valeri Kamensky
9. Yury Karandin
10. Andrei Konokotin
11. Dmitry Kurbatov
12. Nail Maganov
13. Boris Mayorov
14. Alexander Medvedev
15. Boris Mikhailov
16. Alexei Morozov
17. Rashid Nurgaliev
18. Vladimir Potanin
19. Viktor Rashnikov
20. Arkady Rotenberg
21. Roman Rotenberg
22. Alexander Steblin
23. Gennady Timchenko
24. Vladislav Tretiak
25. Vladimir Yurzinov
26. Alexander Yakushev

Vladislav Tretiak will become a member of the RIHF board after December 17, when the sanctions imposed upon him by the Court of Arbitration for Sport expire.