ALL NEWS
Interviews after Russia WU16's win against Austria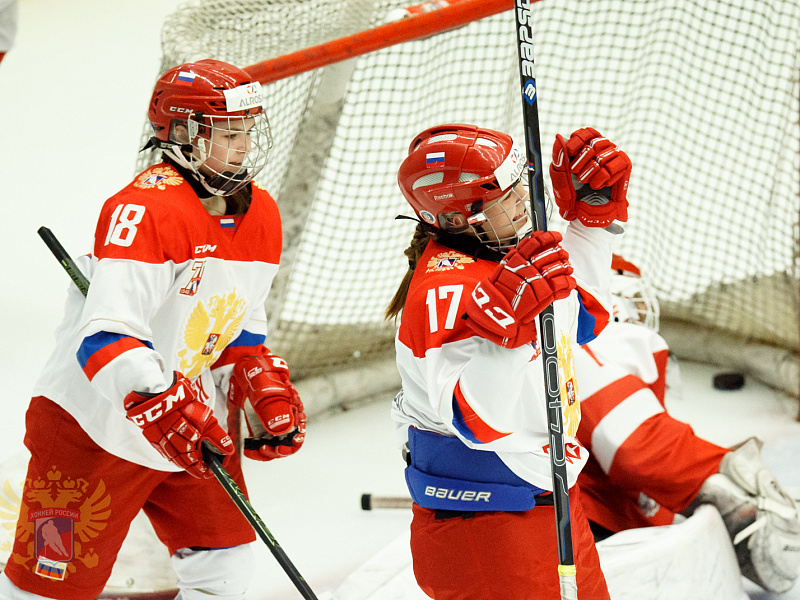 Russia WU16 head coach Evgeny Bobariko:
- I am satisfied with how the girls treated this game. Their movement was good and they made excellent plays. Our team is starting to come together. In the first period, we changed the lines up, but in the third, we gave more ice time to those who don't play as much. We know the qualities of these girls, we have watched Russian championship matches.
Russia WU16 forward Kristi Shashkina:
- I managed to score two goals. For the first, we skated into the zone, I had space and I hit the net. When I scored the second, we had a two on one, my teammate shot and I took advantage of the rebound. Despite the scoreline, we still have things to work on. Nevertheless, we feel good and will now prepare for the next game. There are no weak opponents at this tournament.
Russia WU16 forward Anastasia Yakubiva:
- We won 10:0, but I still have things which I would like to improve. However, I still managed to score a goal and dish out two assists. Our captain got us going for the second period, and we suddenly scored seven markers during that stanza. We played well on special teams.
Russian Ice Hockey Federation