ALL NEWS
Interviews after Russia WU16's victory against Germany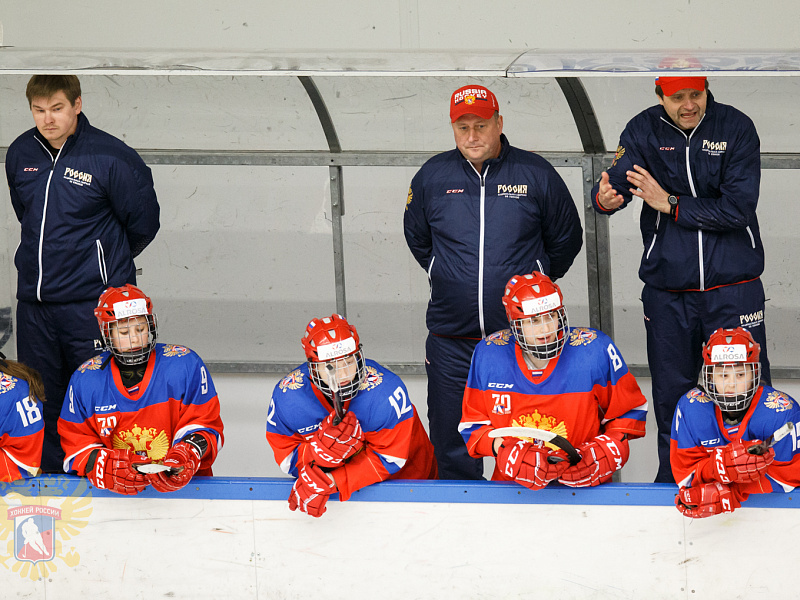 Russian WU16 head coach Evgeny Bobariko:
- The players didn't recover from the previous match in time for the first period. We lost a lot of emotions yesterday. However, starting from the second period, the girls managed to turn the game around. We wanted to qualify for the final. The last match will be against the Czech Republic, and it's always tough playing against them. We both want to become the first European champions.
Russian WU16 defender Sofya Sychyova:
- I was so happy when I saw my shot go in! Alyona Mezentseva gave me a great pass. In the first period, our mindset wasn't good enough. Nevertheless, we eventually found our game. Anna Alpatova made important saves during the opening frame.
Russian WU16 goalkeeper Anna Alpatova:
- It was 0:0 in the first period, and the opponents crashed my net. We managed to score in the second period, but then we took two consecutive penalties. I had to help the team out with my saves. It was a bit easier in the third frame, but I didn't relax at all. We managed to keep a clean sheet.
Russian Ice Hockey Federation