ALL NEWS
The junior Russian national team visited the Patriot Park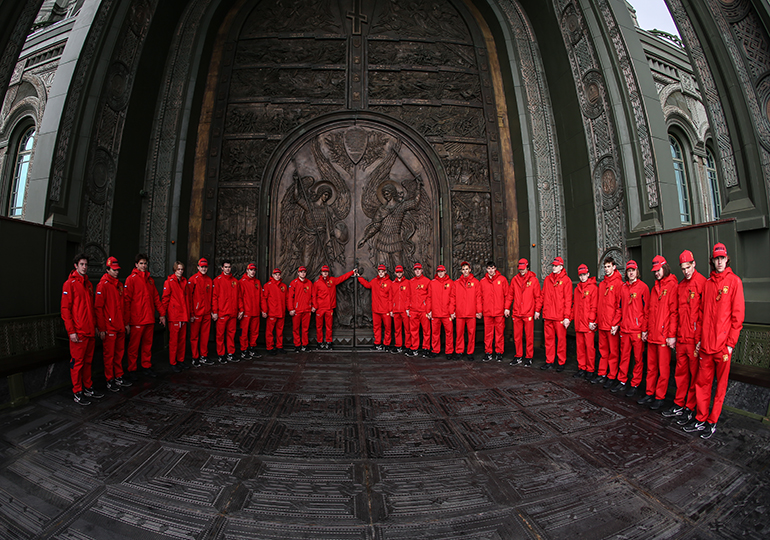 In connection with the Victory Day celebrations, the junior Russian national team visited the Patriot Park in Kubinka, Moscow Region.

The team's players, coaches and staff members visited the main church of the Russian Armed Forces, where they were received by Archpriest Alexander. After that, the team laid flowers at the Mother of the Victors monument.

Russia U20 forward Dmitry Katelevsky:

- Victory Day is a hugely important celebration, it's a big honour for us to come here and pay our respects to those who fought. My two great grandfathers died during the Great Patriotic War, and I have come here to honour them. They are the pride of my family.