ALL NEWS
Reaction after beating Italy at the World Championship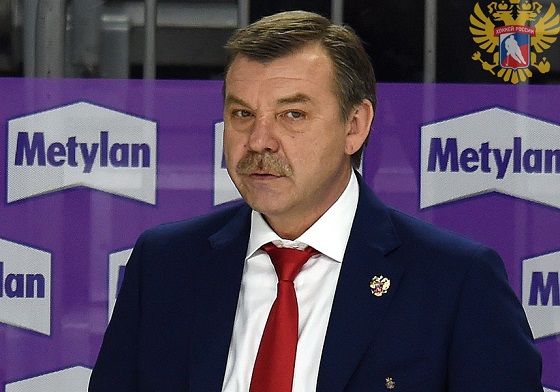 Russian national team head coach Oleg Znarok:
- Before the game, we spoke to the players about having the right mentality. However, we had trouble settling into the match during the first period. As a coach, I did not like our pre-game skate. Some of our guys weren't ready, we had to give them a good talking to.
On the powerplay, we scored 6/6. Our quality told. We have a large amount of high class players, they should have always shown their best qualities against these opponents. We planned that Andrei Vasilevskiy would play in the third period if we were leading by a big score. We want to give him ice time. No changes will be made to our overall roster before the next fixture. Germany are a strong opponent, I watched their game against Sweden yesterday. They have a disciplined team which is good physically. Their goalkeeper is great too.
Russian national team forward Artemiy Panarin:
- What was the prize for the player of the game? A watch. I will give it to my grandfather. I think that we will relax this evening before playing again tomorrow. The coaches told us that teams like Italy are dangerous because they can score goals out of nothing. Sergei Mozyakin's pass for my first goal? I didn't expect him to give me the puck, two Italian players were between us. It will be a different game against Germany, we have to forget what happened today and prepare for tomorrow's match.
Russian national team goalkeeper Andrei Vasilevskiy:
- We treated this match seriously. All of our players fought hard. In the second period, Italy managed to score a goal which came out of the blue. Nevertheless, the guys showed their class in the third period. The match started early, and Italy only had two shots in the opening frame. It's great that we managed to win.
Russian national team forward Vladislav Namestnikov:
- Our special teams worked, and we scored at equal strength too. Games like this give you confidence. My line? We performed better today. I took too penalties, but if it was a certain foul the first time, the second one was a coincidence.
Russian Ice Hockey Federation